Have you ever planted a tree?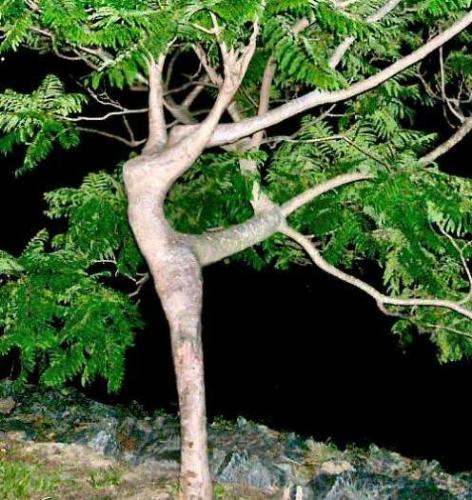 United States
November 10, 2009 12:54pm CST
A plant is your true friend. This is the live oxygen factory. It provides food, shelter and many many things. Have you ever planted a tree in your life? Planting a tree means you are aiding the planet. Lets go and plant a tree today. Thank you.
5 responses

• Philippines
10 Nov 09
I have but it was long time ago at our old house. we lived near the river and the plains and we would plant trees on our front yard. that was in the city but it feels so much like the province. i also remember having planted a couple of trees in highschool. i was a girl scout back then and we would often go to campings and planting seeds are one of the required activities. I love nature..I think I truly am a girl scout at heart.. :D

• Philippines
10 Nov 09
we currently live in the urban area and we barely have spare lot to plant trees. the most we can do is plant on pots. i really miss planting and seeing them grow. it's very satisfying and knowing that you're starting something positive, something taht will live for a long time, makes me more happy with it..

• United States
11 Nov 09
Years ago when I was but a young strapping lad, my brother broke a branch off a tree. He quickly stabbed it into the ground and we left.This small branch developed roots and now has grown into a full sized tree. Does this count as planting a tree??? If not, it makes a good story anyway.

• Philippines
10 Nov 09
Our company had been participating in tree planting every year. It is a local event organized by several non-government organizations. I was lucky to be part of this annual tree planting. And to my count, I already planted more than 20 young mahogany tree in different planting sites. Most of them are located in a deforested mountains in our nearby provinces.

• India
10 Nov 09
I'm feeling great about this world and we r having great responsibility to maintain this world green and pollution less... I greatly love to plant trees... I always want my front portion of my home to be green and colorful with flowering plants and too some vegetable plants. I'll do this when I go to my own home... Right now I'm living in a rental house. But I have some rose plants in my home and I like to see it flowering. On seeing that plant it creates some happiness in me.... But I'm having a garden at my native place, its a village.... There we have lots of coconut trees and tamarind trees. Whenever I go there I'll spend some time in the garden....

• United States
10 Nov 09
yes I have planted a tree, when in school I brought one home to plant and then my dad told me once to take this tree and if it is broken right in the joint plant it and it will grow but it had to be in the joint or where it is joined I did just that and for real it had taken root and grown very nice. the tree is wonderful to have and everything has a purpose if used in the right way.