MIracles really exist in this world?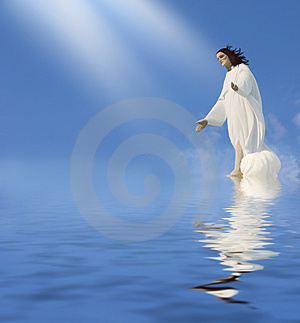 Malaysia
November 12, 2009 11:17pm CST
In our life, sometimes miracle happens but is it really miracle or just a coincident? There is a time when I lost my room's key so I can't go back to my room. I tried to find it everywhere but i just can't discovered my key. Then I started to give up and pray to the god to help me. Then suddenly, there is a visual image appeared in my mind showing the location of the key. So, I went there and found my key. Is it really a miracle or just a coincident?
5 responses

• United States
13 Nov 09
i believe!! not just in your key finding ability, but in all miracles big and small. ask and you shall receive. coincidence is like wearing the same color as your date by mistake or missing the same answer as a friend on a test. but if you pray, you obviously believe there is a god to be praying to and he wants you to believe in him for everything so ... you found the keys. make sense or am i confusing?

• Malaysia
13 Nov 09
That does make sense. Maybe the god is the miracle. Maybe he is the one that make the miracles to happen.

• United States
23 Nov 09
of coursse he is silly! miricles are everywhere in everyday. god wants us to come to him with praise, he gives us every reason to belive in him. like "thank god i foud my keys" lol.

• United States
13 Nov 09
it's not a miracle or a coincident, you just remembered where you last saw it. now i'm not saying miracles don't happen because i feel like every time a child is born that's a miracle, anytime someone can come out of a car accident when it looked like there was no hope that's a miracle, anytime a woman or man can recover from cancer or go into remission that's god giving them another chance or more time and that is a miracle. miracles happen all around you.

• Malaysia
13 Nov 09
I think, maybe it is the god that help me out because I tried to remember where is the last time I saw my key, but I just can't remember it. Just right after I prayed, I remembered. Maybe The God is the Miracle.

• Philippines
3 Dec 09
For me every day is a miracle. Its a miracle when I got the chance to wake up everyday. I feel God is still giving me a chance to pursue what I want to pursue. I know he is listening to every prayer I give every night. Miracles that I don't have an illness and my family is healthy too. Miracles are everywhere it depends on how you look at it. A baby boy was abandoned in a garbage can. He was buried inside for 2 weeks , whenever he heard a sound he cries. Until a husband and wife with no child heard the child's cry and hurried on the place. And the boy was found. Now the boy is 3 years old, they totally owned the boy now. No parents of the boy are showing to pick him up. That is the miracle. A boy survive in a dirty garbage can, with no milk and he cried soundly. That's a miracle.

• Philippines
13 Nov 09
I believe that miracle exist in this world. I think if we really believe in God He can do anything even the impossible. I want also miracle with my health condition right now even the chance is very slim I'm still waiting that this going to happen to me.

• India
13 Nov 09
Its a miracle,yes these we've seen in many people lives,ask any thing in the name of god ,for sure u'll b given,but u must be obedient towards god,we r children of god so wat ever u r in need of,if u ask our father u desire certainly gets fulfilled for sure.....