My Brother Sucks!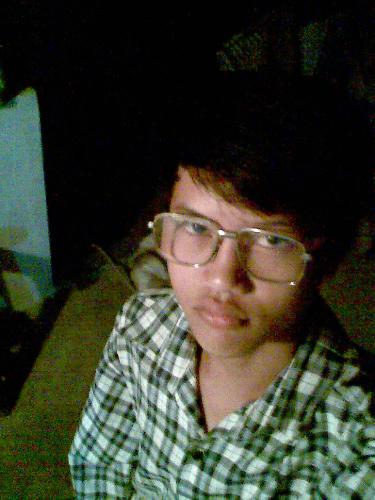 Philippines
November 13, 2009 10:40am CST
In the family, we only have 1 brother which is the youngest and is turning 16. He is in High School and I don't think he can finish it. He is always absent and if he goes to school, he is fond of truancy. Our mom was even called several times in the Guidance Office because of this. He always promised to our mom not to do it again. He would go to school straight 1 week or 2 weeks maybe but after that, he will be absent again. My mom was complaining about it several times and don't know already what to do. We always told him to finish his schooling so later on he won't suffer. But he is a stubborn and don't listen at all times. Can you suggest other ways for us to make him go to school everyday? And not cut class anymore? If you were the parent, how would you discipline/reprimand him? What if he don't graduate even in HS, will you still support him? Like financially? Please help.
10 responses

• Philippines
13 Nov 09
Hi yan_blue8! Have you tried talking to your brother heart to heart? Maybe he has problems in school or in your house... Are your parents in good terms? If you believe that your "family" has nothing to do with his behavioral disorders then maybe he was just being influenced by his other classmates or friends. Is he playing arcades or billiards? Maybe he got addicted to it.. There are really several reasons why your brother is acting weird. You must try to dig in to him. As an older sister, I think you must learn how to play his games... talk to him as if you are just friends... When he feels the comfortability with you, he will soon opens up.

• Philippines
14 Nov 09
I am the closest sister to her so we often talk. And it seems that he doesn't have any problem with his peers. He is into computers so maybe one of the reasons why he is acting this way. Thanks for commenting lovelyn_medrano!

• Philippines
14 Nov 09
Yha may be it is the computer games... Those games are often times the root of cutting classes and failing grades. Just don't get tired of reminding him. Soon he will realize.

• Philippines
16 Nov 09
Well, our mom went to his school today and was informed by the teachers that his son cannot pass this school year. Means, that by tomorrow, he is not going to school anymore. hmmm


• Hong Kong
14 Nov 09
I think one thing you could do is to identify the problem. Why is he cutting class in the first place? I am not trying to justify him doing it but do you know why he's doing that? Is there someone in school who is bother him? Bullying him? What does he do when he's cutting class? Is he hanging with some group of unruly teens? My Mother would've told me to make a choice. Either go to school or get a job. If I didn't want to go to school, she would kick me out of the house so I'd get a job. She's that strict. I think you could start by identifying the issue. Why is he doing the things he is doing. It is only then you can start fixing it. I don't think it's just as simple as "he's skipping school". There has to be a reason behind it. You can only solve a problem when you know what exactly the problem is.

• Philippines
14 Nov 09
I think the problem is he is just lazy of going to school so he skips too. We talked about him in the family most of the time since this issue has been going on every year. Since he started his first year in high school. My parents was were mad at him because of what he is doing and probably let him do that. But we're making him realize that later on he will be the one who will suffer from that consequences though.


• Philippines
27 Nov 09
I have a youngest brother too. And even though he already finish college there's something about him that always pisses me off. Maybe because he treat life as a roller coaster ride. he treat life as a carnival...he don't take much responsibility. I want him to grew up.


• Philippines
27 Nov 09
Maybe this is how youngest acts especially guys

But who knows, maybe I am right.

What do you do then? My brother quit already. He is such a **______!

• Philippines
15 Nov 09
Just ask your brother what he wants in life with or w/o education. If he continue in absenting in school why bother sending him in school. You will lose more money if you continue to force him to go to school. Let him work to support himself since he is already grown up.

• Philippines
15 Nov 09
I agree with you! That's what I'm telling my parents. That's what probably we are going to do with him. Asked him to stop since i guess he is not "ready" to go to school yet. For sure, later on, he will realize that he needs education. I mean, that's one of the easiest way to get a decent job. Thanks for your comment! yan

• India
14 Nov 09
tkae him to good phsycartist.hope i spelled it right

• Philippines
14 Nov 09
Will sure take him to a psychiatrist or psychologist vaisusonly! Thanks for your comment!

• India
14 Nov 09
actually boys are 16 are like that they are easily attracted by other activitiees. jus guide him wat to do i think he'll mature in no time

• Philippines
14 Nov 09
16 are those ages that are confused. Either boys or complete adult. We are guiding him on everything but we are not sure when he is going to be mature and realize that he needs to attend his classes.

• Philippines
13 Nov 09
Maybe your brother is having problems with school. Maybe it's about his teacher, classmates, bullies, or even in his subjects. It could also be possible that he's not getting much attention from his family. You and your parents should try to spend more time with him. He maybe needs more attention from his family that's why he's acting oddly to catch your attention. shadow41

• Philippines
13 Nov 09
Hi shadow41! I don't think he is having problem in his school. Also, i don't think he lacks attention or something like that. He is the only brother in the family and is the youngest so we make sure we give more attention to him. I think he is just lazy. I don't know. Thanks for commenting!

• Indonesia
13 Nov 09
Hi, I suggest you, try asking your brother. Whether having problems at school. maybe he got tired of enemy or he was tired leassons at school. If your brother had saturation in leassons at school. Actions taken is, ask him, a leasson what is most hated. When he tells you something, try a gentle finish. Not to rebuke him. because he'll add even more reluctant to school. Have a nice day

• Philippines
13 Nov 09
We actually asked him several times and most answers we are getting are _________! lol But yeah, often times, he doesn't explain why he do these. Grrr.. we're getting tired of him!

• China
14 Nov 09
This situation, I suggest you and you family members to communicate more with him,let him know the importance of learning,knowledge is so important of the work,as long as he understands, and I think he would change the current situation of now.

•
13 Nov 09
Give him a chance pray for him to make i believe in the power of prayer give it a try and see what happens to ok