What do you think influences your choice of music?

Philippines
November 16, 2009 5:41am CST
What music do you want? What influenced you to lean on that type of music? Why do you like that type of music? Some people say that what we listened to when we were babies or children influences our preferences in music. Do you agree with this? or do you have a different perspective?

3 responses

• United States
17 Nov 09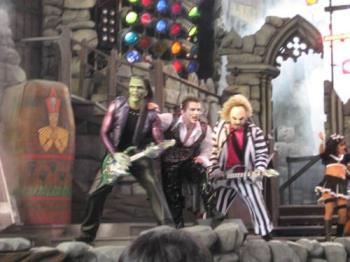 I do believe that what music we hear as children influences what type of music were prefer to some extent. I think that as we grow and our personality develops, our musical taste develops also. For example, if a young person has friends who listen to rock music, when they are together listening to music rock would be the choice. We always took our children to concerts and exposed them to all types of music. My oldest likes hip hop, r&b, rap, and rock. Most of his friends like the same. My youngest, on the other hand likes all kinds of music from country to jazz and everything in between. He was in a heavy metal band for about five years and to hear him listening to jazz or blues was really funny. So, to me, the influences are all about exposure and personal development.

• Philippines
16 Nov 09

I'm a music lover. The kind of music I want would depend on the mood I have. When I was in love, I was very fond of love songs, well, even until now

. When I'm sad, lonely and depressed I listen to instrumentals. When I'm stressed out, I listen to relaxing sounds of nature. When I'm doing house chores, I would want to listen to upbeat sounds. I don't really know about what some people said about the music heard when we were a baby. Happy mylotting.


• United States
16 Nov 09
Tragic musics or sad musics influences me more. There is no good reason for liking these type of musics.I dont believe that the sense of music depends on the childhood listenings. But the childhood musics have a different impact. Liking depends on the mental state. Have a great day.