Being asked for ID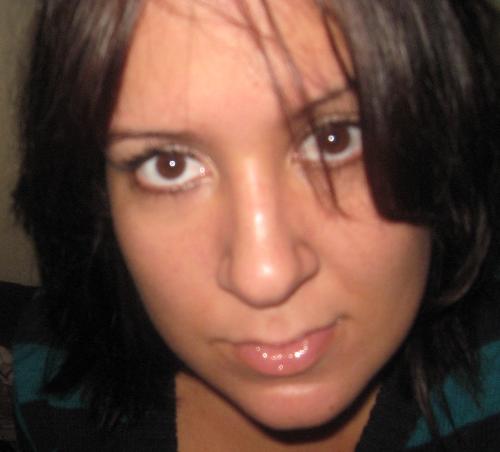 November 16, 2009 12:47pm CST
I am 25 years old and I have been buying alcohol since I was about 17,(yeah whatever!) But today, for the very first time in my life I was asked for ID, I am 25!!! Now I am one of those people that has always looked about the age they are, I certainly don't look any younger!!! so imagine my surprise when I was sked for ID and you've guessed it.... I had none. I appreciate they have to ask, but they can exercise a bit of common bloody sense! Do you get asked for ID for anything? Do you look the age you are? Do you find it flattering? Or annoying? Would you ask me for ID?
10 responses

• United States
16 Nov 09
If my butt could potentially be on the line, then yes, I would card you. Nowadays, you can't tell. Younger kids looking older and vise versa. For God's sake high school boys didn't have full face beards and goatees when I was in school. Enjoy the compliment of being carded, because when it stops for good you come to the realization that your reflection no longer matches the mind... that's a bummer!!


• United States
16 Nov 09
honey first off take it as a compliment that they thought you looked that much younger, that's going to change fast...lol. Second there are places now that make their employees ask no matter what the age is. In our town there is a local law that everyone must show ID even if you are 80. Does it make sense no but then again does our government ever do anything that makes sense.

• United States
16 Nov 09
LOL....enjoy it while you can. The last time I was asked for an ID was when I was 48. When the clerk looked at it, jumped a mile, handed it back and said, "I'm SOOOOOOOOOO sorry!"


Needless to say, I haven't been back to THAT package store...


• United States
16 Nov 09
Hello Card. I find it flattering to be asked for my ID but I am in my 50's so that don't ever happen anymore. I got a giggle out of this discussion. Once when I was driving tractor trailer I was old enough to gamble, I had a lay over in Nevada and went into the casino and was asked for my ID. That isn't the part that was funny, my sister was with me and she is younger then me, and they looked at her and didn't ask her for her ID, she got so mad at me because I have always looked younger then her....LOL. I still get a giggle out of that. Hope you have a great day!



• United States
17 Nov 09
Heck if I know if you look old enough. I'm terrible at guessing someone's age! LOL I used to find it a little annoying when I was growing up. Everyone thought I was older than I was even though I was younger. I never took advantage of it though. Now that I'm older I sometimes get mistaken for being younger. Go figure! LOL I don't mind it at all. In fact, I love it! LOL It's always a good idea to bring your ID with you. No matter how close to home you are. Because you never know when you might need it. Happy mylotting!

• United States
17 Nov 09
Yeah...isn't it funny when your younger it makes you mad to be asked for your id, but the older you get, the more of a compliment it becomes?! LOL

• Philippines
17 Nov 09

hello 3card, I was looking at your face, and i cannot believe they're asking for your ID. frankly, i don't think you look twenty you still look like eighteen to me

, with that pretty face of yours. but i guess it's the requirement that you should simply show your ID for formality or just in case if they are strict. i believe it can be annoying but flattering with that pretty face


• United States
17 Nov 09
I have been in that situation many times. Everytime someone asks for my id I never have it. The real irritating part is that if I do have it and they ask, they always say they would have guessed I was older than that! Then why ask for my id?!?! I'm almost 27 years old and I had one cashier that said he thought I was 31 or 32. OK, then why card me for cigerettes? And no, you don't look like you are under 21. I would have guessed 24 or 25. I understand that they need to be cautious and ask for their own protection, but they need to use some common sense. Especially if it is a store you visit often and the recognize you.

• Philippines
17 Nov 09
Hey 3cardmonte... I think you should just take it as a compliment. Haha! I've been asked for IDs a lot whenever I watch movies. There was a time, and I was already 21 that time, that I was asked for an ID for an R-13 movie. Imagine that. Quite irritating but funny at the same time. haha!

• Singapore
17 Nov 09
3cardmonte, If I'd be that cash register attendant, I would ask for you ID as well but for another verification.

So, I'd take this episode flattering and warily. Don't be surprise when you get a date proposal later. In my experience, I have been asked for ID verification and I just literally take them into stride. However, I am just uncomfortable when these verifications are done in tense or odd occasions. Like, there was once while walking back to my hotel at around midnight in China, I was being approached by 3 plain clothes policemen to verify me. As it was at an odd hour and that they are not in uniform, I simply refused to hand over my passport at that time. Although, they did flash their "suspicious" looking official IDs, I still refused on the grounds that I had no way of knowing if they are fake ones. One of the officers then became impatient and took out his cuffs to cuff me and it was beginning to get ugly. Finally, I insisted that they follow me to my hotel so that I could verify in the comfort and secure surrounding and have 3 bodyguards as I make my way back to the hotel.

It was really an exasperating experience for me and yes, sometimes it is just being a hassle to be verified here. Part and parcel of life, I believe?