Which city do you think GTA V will take place in?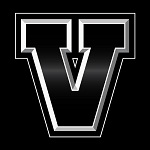 Argentina
November 18, 2009 11:25am CST
Well, i just started on myLot and decided to start my first discussion. I love GTA series and i wonder wich city/state will GTA V take place. Do you think we'll be back to San Andreas, Vice City or the game will feature a virtual clone of London?
6 responses


• Argentina
23 Nov 09
Just imagine Vice City with improved ragdoll physics, cutting edge graphics, more vehicles, d*ldos and new radios. I can imagine people sleepeng in tents to get one of the first copies of GTA V!


• Argentina
23 Nov 09
Ha ha! I like that lesbian idea. It's time for Rockstar to create a female character I think.


• Argentina
23 Nov 09
Well, the guy from Driver: Parallel Lines spent about 26 years in jail. If Vercetti got double crossed in '86 he would be back on the streets in 2012, the expected date of release for GTA V! Bear in mind that there's a hot competition between GTA and Driver, with constant references to each other's game.

• United States
3 Dec 09
I would love to see it in London. Really anywhere in Europe would be a cool change of pace. Actually, now that I think about it, Moscow or St. Petersburg would be really, really, cool. My dream game though is a GTA type game in London where you play as a Soccer Hooligan, like a combination of FIFA 10 and GTA5 lol. I don't think I would ever leave my basement if that game came out ;). If it had to take place in America though, I would say Miami would be the best.

• United States
3 Dec 09
Hmm maybe its gonna be in Japan. Japan just full of stuff and crime lords. Foreign countries seem to have underground organizations that are big. Those guys? YAkuza or something well... whatever cant wait for next GTA. It doesnt even matter where it is at... I love the game it just owns.