What's the best advice you'd give to yourself today?

Philippines
6 responses

• India
21 Nov 09
For me there is only one advice "It is your attitude and not your aptitude which will define your altitude." I think if you have a great attitude you can scale the biggest of challenges and enjoy doing the same. There are a few others which compliment this one which I believe in for e.g. "When the going gets tough, the tough get going." That has been the key to success for me in many situations as when most people give up, I tend to step in and get things moving back on track!! Cheers! Ram

• Philippines
22 Nov 09
Hi ram_cv. I agree. We have to always see ourselves not as persons who have problems but as persons who create value out of difficult situation. Have a blessed day.

•
25 Nov 09
Everyday I tell myself to "Have a productive day!" Lately I've been finding myself dragging my feet to go to work. I knew I had to but I really am losing the urge to work without thinking I had to work. My love for it is losing. Maybe I need a new one? lolz!

• Philippines
13 Dec 09
Hi LazyOne. Sad to hear about your current situation. Sometimes, quitting our job is not the best option...we should consider or try changing our attitude towards work first. If the condition doesn't get better that way, then maybe it's really time for you to get a new job. Have a blessed day.


• Philippines
22 Nov 09
Great advice cream97. All throughout the day, let us see our problems and limitations not as permanent parts of us, but as stepping stones on the path towards the fulfillment of our greatest dreams. Have a blessed day.


• Philippines
22 Nov 09
Hi Lornal. A person's smile is very contagious. When somebody smiles at me, he/she is sending me a message like this "Don't worry, all is well." Have a blessed day.

• China
21 Nov 09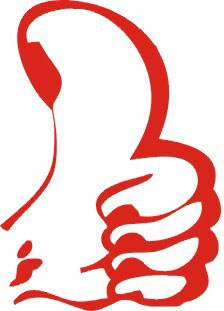 "I can do a better job through my efforts." This is the advice I'd give to myself today. You see, Everyday, I often make a plan in order to work with a higher efficiency. When I am on the verge of finishing all my work, then I tend to try my best to do it well. For example, as the plan, on weekends, I often post 30 responses, but for the rest of the day, I may post 30+ responses through my efforts, which is my goal of the rest of the whole day. Wish you success! Happy myLotting!

• Philippines
22 Nov 09
Hi getbrowser. 30+ myLot posts in a day is really amazing. I agree with you, no pain no gain. To achieve what we want in life, we always have to give our best shot. Have a blessed day.

•
21 Nov 09
Thats great advice and I am going to take your advice. I tell myself everyday to start the day as I mean to go on.

• Philippines
22 Nov 09
Hi angelsmummy. I really believe that the success of our day could be greatly influenced by how we've visualized it in the morning. May you have a blessed day.