what do u think about the NEW MOON book and movie?? tell us your opinion!!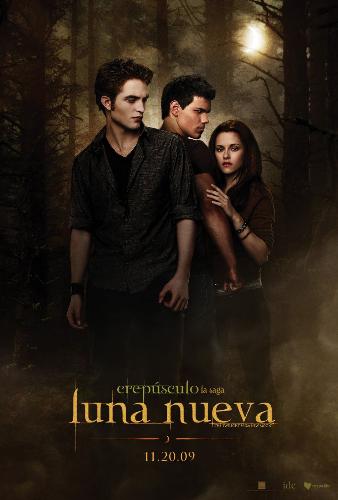 Uruguay
November 22, 2009 3:37pm CST
do u like the twilight saga? did u enjoy reading stephenie meyer books? have u seen twilight and new moon movie? in my opinion, i really like all stephenie´s book, and i love this love story! its totaly different, there are not similars,and its sooo sweet!!!!! yesterday, i saw the film and its fantastic!!!!! can u tell us your opinion about it??!!thanks!!!!!!!!
2 responses


• United States
22 Nov 09
I haven't read the books, but saw the movie. I bought the tickets in advance, because I knew they would be sold out. I so loved it. The music was a wee-bit sappy, and, I almost winced when Edward took his shirt off compared to Jacob's ripped body. I think, though, it was done intentionally, because the werewolf is supposed to be really strong and the vegetarian vampire was supposed to be skinny. When I went, all the teeny-boppers screamed when the boys took their shirts off. My favourite part was the ending. I won't go into much detail, because I dont want to give away any spoilers.