Theories Says Child is the Best Teacher

India
November 23, 2009 6:11am CST
Like stated above many theories proposes child to be the best teacher..we can learn many things from our babies at home if we can really think our their attitude..Now, two things: 1. Do you agree with it? 2. If no, why? If yes, how?
2 responses

• United States
23 Nov 09
Through a child's eyes... Children are still innocent and have not been corrupted as much as adults by society. If we could all look at the world with the eyes of a child we would see things differently. What we, as adults, see is a bit twisted because of our personal experiences, where a child has not yet experienced and sees things as new. Our perceptions and memories can sometimes block our learning capabilities. A child is in the learning stage, naturally and is still forming perceptions. A child can help us in learning or re-learning the things that we have blocked. Children are natural observers and have inquiring minds.

• China
23 Nov 09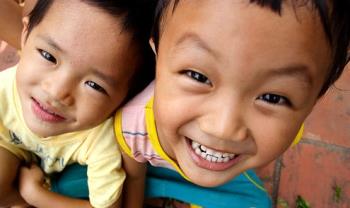 In some point of view, children are really the best teachers for our adults. Compared with our grown-ups, these children have a white spirit, which is a valuable quality for us human beings. In fact, a white spirit is the nature of us human beings, but as we are growing up and integrating into the society, we lose the quality gradually. Besides, children are often wearing naive smile while adults are hypocritical all the time. Although adults are more familiar with the lifestyle, children know the real meaning of life.