Friendster, Facebook or Myspace?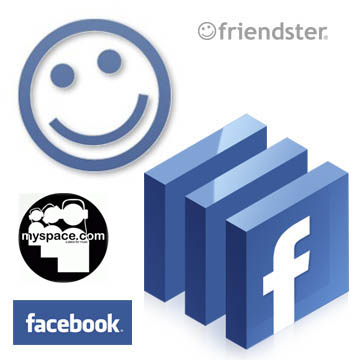 Indonesia
6 responses



• Indonesia
25 Nov 09
facebook make us addicted. i like playing game on facebook


• India
25 Nov 09
Well you can make any number of friends on the internet. There are a number of social networking websites available on the internet. Few I know are ibibo, orkut, facebook, friendster, myspace, hi5 and linkedln. Promoting a website can easily be done on such websites I agree but its hard to get some one to sign up as your referral and much harder to keep them active.

• Philippines
25 Nov 09
I go with Facebook just because a lot of people are using it nowadays and almost all of my friends and relatives are on Facebook now. Talk about joining the bandwagon.