Anti-Viruses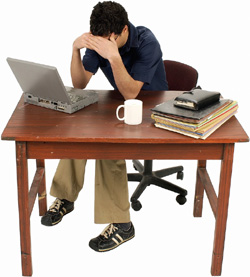 Philippines
November 25, 2009 5:15pm CST
Hey everyone! I'm curious as to what anti-virus software you all are using. I get annoyed by the anti-virus softwares that blocks the heck out of everything that I try to do on my computer. Let me know what you guys are using, I would appreciate it!
4 responses


• United Kingdom
26 Nov 09
Hi rina, I like using Norton 360! It's not free but it's a good product to use I think, it does virtually everything from monitoring spyware, catching all forms of viruses including worms, trojan horses, dialups and everything else. I also like the fact that when I'm surfing the net it tells me about the security of any particular website before I open that website, fantastic! There is one thing about antivirus products that is quite common! When you are carrying out scans they do tend to slow the system down a little when you want to do other things. I scan my system once a week and my system works perfectly. I would recommend you use this product if you are thinking of using something different. Good luck. Andrew

• Canada
26 Nov 09
I've always used AVG. It's free, and fast. That, and I've never had a problem with it blocking any of the programs that aren't viruses. I once used Norton, but for some odd reason, it started blocking my router from connecting to my PC, and that annoyed the hell out of me for 3 days while I figured it out.

• Canada
2 Dec 09
Hello Rina. Yes, we need to have an anti-virus system installed. The virus interferences are really very disturbing and annoying. I use the "Norton" system. That works quite well. There are options there in the system, which you can turn on or off as you prefer.