Meaning of Christmas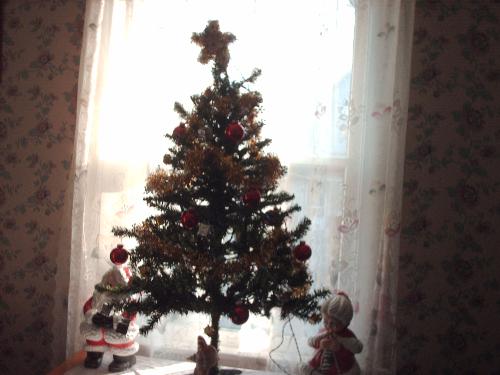 United States
December 4, 2009 5:04am CST
Whats the meaning of Christmas to you? People see lots of meaning in Christmas. Like people celebrate the birth of Jesus. Some people don't celebrate Christmas at all because they don't believe in it and they don't believe in giving gifts to one another. What do you think the meaning of Christmas is to you? Happy Holidays to everyone.
3 responses

• United States
4 Dec 09
I was always told that the meaning of Christmas is to give to the less fortunate. I always donate to the toys for tots drive, the angel tree and the Salvation Army. There is also a program called Shop With a Cop that allows underpriviledge children to shop for Christmas. The cops take these kids to McDonald's for breakfast then they go to KMart to shop.

• United States
5 Dec 09
I always like to donate every year. I donated to toys for tots and the Salvation Army this year. I have never heard of that before Shop with a Cop. I will have to look into that one. That sounds like a nice thing for kids to do and I bet it makes there day as well when they go shopping.

• Philippines
4 Dec 09
Well, I have many menaings of Christmas aside from its being the day when Christ was born. Christmas is also the birthday of my husband and my mother in law. Christmas is my most favorite season of the year. Christmas is a season to give and share. Advance merry christmas and a happy new year.

• United States
5 Dec 09
I love Christmas to. Happy early birthday to your mother in law and husband. I love giving to others on Christmas and spending lots of time with my family members. I always like to wish Jesus a happy birthday because that is when he was born. But I wonder how many people think about him on Christmas. Merry Christmas.

• Malaysia
4 Dec 09
Nowadays it just like a national day to one country where citizens and non-citizens celebrate it vividly. Although I am an agnostic, I respect all religion big day because it generate spruce economy growing as majority spending happily their money making a dollar note changing ownership many times in single day. The meaning of Christmas in this millennium is self-proud day for being human.