Oh my gawd~~! That is so luxurious!!!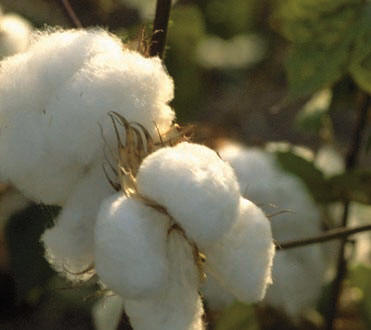 Singapore
December 6, 2009 8:34pm CST
Egyptian cotton... I was as the shopping center over the weekend. And there was a sale for bedsheets and bath towels made of Egyptian cotton. And to tell you the truth, them darn Egyptian cotton products are really very luxurious to feel and touch! And the quality is really different. So are their prices. Even at discounts of 20%, they are still costing a lot! So it got me thinking. Why are they called Egyptian Cotton? Doing a search of the internet, one can see that there are no cotton being produced in Eygpt! But the cotton that Egypt gets, is from cotton producing countries that America or other parts of the world is getting. But when you feel the quality of Egyptian Cotton and that of other cotton products, they are really different! Egyptian Cotton is really in a class of its own. Every wondered why? Do share your views... cos it is really interesting to see that cotton can be so different in quality when the sources are similar in nature.

5 responses

• Philippines
8 Jan 13
hi, i still never see that Egyptian cotton in the market even here in my country,maybe its difficult to look for that kind of cotton because of its expensive price in the market and usually can afford that are those riches people,i am interesting to see that Egyptian cotton.

• Singapore
8 Dec 09
yup, they have egyptian cotton tailored shirts as well, which are apparently very comfortable. I love sleeping on soft sheets but you're right, they are so expensive! Everytime I go to the robinsons sales I am tempted,but my better half reminds me that we already have 4 sets of sheets and really don't need anymore. some of the lousier ones we bought are beginning to qi mao, so I think I'll buy new ones when we realise we only have 2 functional ones. I don't know why it's called egyptian cotton if it's not manufactured there. I've always assumed it was!

• Singapore
7 Dec 09
Is there such a thing?? lol =D I thought all cottons are the same and i have never paid attention to them.. hehe ^_^ To them, cottons are the same, soft and fluffy?? ANd so what's the difference for egyptian cottons?? haha =D

I guess they did something to the cottons and thus making the overall quality different?? I really dunno much about these thing as i'm never interested on what i'm sleeping on too.. lol =D