Is taking your own life's decision ? = disrespect to elders

India
December 8, 2009 7:37am CST
hi everyone! I am past my teenage.i still have a problem in understanding why in our culture we as a children can't take the major decisions of our life? why is it regarded as showing disrespect to the elders ? all i want is to be able to decide for my life with due respect to my elders. i don't mean to hurt anyone but i don't wish to be dictated on my life's direction either. let me elaborate... i want to decide for who would be my life partner.i have no objection to the fact that my family gets me the proposal but i definitely want to have the freedom to say yes/no as i feel like. but my family blackmails me on the fact that i owe them my life.its my parents who were responsible for bringing me up hence it should be completely them who are going to decide for my life partner as the Indian society expects them to do.i just can't understand their logic and can't make them understand my point of view...it sucks...
2 responses

• United States
8 Dec 09
That's really tough. I've only heard stories about parents arranging marriages for their children and such. Our culture is just too different that I find your story a bit mind boggling. I'd say that you should have the right to choose who you want to spend the rest of your life with but I guess that's not how things work in India. Honestly, I would try to talk with them. Keep on doing it until they start to listen. They are probably just thinking about what's best for you so I'm sure that they would want you to be happy. So, talk to them and hope that they can see that doing things like that won't benefit you in any way. I can say that I do not envy you in any way and I really wish you luck.

• India
9 Dec 09
i wish my talking would help them see reason before its too late.i have no doubts that they want my best but at the same time they don't have a clue to what i want with my life.i do want to take control of my life on issues which are real important to me.

• India
8 Dec 09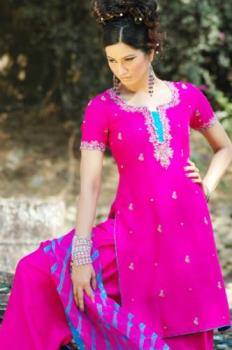 I think you are getting very depressed about the matter,but don't feel bad.All parents think good for their children.They want to give their children all glorious happiness.Yes,you have all the right to take decesion for your life and life patner.If you don't agree with them,then explain them in a good way or through some of your close friend/relative.Try,don't give up hope.Good luck and god bless.

• India
9 Dec 09
thanks for your wishes. i just hope they try to see my point of view too.