no email back

United States
December 12, 2009 6:17pm CST
we shared a room in the hospital. when i was being released this friend wanted to keep in touch so asked for my number and email address. when i got home, he did write back. when i wrote back to him, however, he didn't email me back. i thought he forgot my name or email address so i emailed him again with "i hope we can remain friends if not glad to have met you." no emails back. i feel so hurt. what is your opinion about this.
10 responses

• India
13 Dec 09
I think you shouldn't feel hurt. Did you benefit by his company at the hospital. Then feel thankful that he came as a sunshine in your life. Did he benefit from your company while in the hospital, and so asked for your mail ID? Then feel extremely happy that you could bring sunshine into his life. You have done the work of God. Now, move on. He will find you if he needs you. Otherwise there will be someone who will need your company and they will find you.

• United States
13 Dec 09
yes, i know i shouldn't feel hurt but i really liked him alot. i hope he is ok. you are correct in that there was a reason to have met perhaps to bring comfort in a terrible time. thanks for writing.

• United States
13 Dec 09
You will never believe what just happened. i received an email from him. he stated he is slow at responding to emails but will keep in touch. you must of all been praying for me. i want to thank all of you for your responses to make me feel better. i love you all

• United States
14 Dec 09
well i am glad you got an email back and hope things will work out and will continue to keep in touch with each other. *thumbs up* :))

• India
13 Dec 09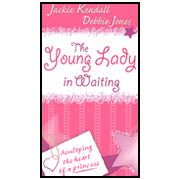 You can set your email preferences to get an acknowledgement when he reads your mail.If you do not receive it then there could be several reasons why that could happen in which case you could wait a while but if you get that acknowledgement and still he has not responded could be that he does not feel the way you feel. Move on clocks. No use waiting.

• United States
13 Dec 09
how do i set email preferences to get an acknowledgment when he reads my email thank you i sent it using hotmail

• India
13 Dec 09
I do not have a hotmail account but it can be done in Outlook Express where this option is there.

• Philippines
13 Dec 09
Sometimes you don't really need to update what happened to your life after you have separated to each other but it is much better if you would keep some questions to continue your discussions.

• United States
7 Jan 10
update on this issue. he is only asking how my mom is doing. he dosen't want to talk to me personally. its about the weather, the holiday is here, things like this. i don't know what to say next

• United States
13 Dec 09
I wouldn't take it personally, maybe he is busy or has to have some tests run since you said he was in the hospital. Did he give you his phone number or did you call the hospital to see if he was still there? I send many emails and stuff to friends/people and don't get an email back alot. I just shrug it off that they are busy, working, dealing with family issues and such. I may be bad at not writing someone back either. I hope you hear or find out what is going on shortly. Hang in there.

• United States
13 Dec 09
i guess i am too lonely and expect people to respond to me when i want them too. this isn't a good idea, but i hope he will at least acknowlege my email if not then yes, it hurts. thank you so much for your encouraging answers

• United States
13 Dec 09
He may be busy getting back into the swing of things in his life or he may just be slow at responding to emails. Please don't be hurt if you don't hear from him again because this actually happens pretty often. When my husband had heart surgery he had a really nice room mate who he got a long very well with. He left first so they exchanged phone numbers. My husband did call him every day while he was still in the hospital but, as soon as he was discharged, he didn't call his friend anymore. His friend never called him either. Being in the hospital is an unusual situation that puts people from very different backgrouds together and a bond is formed based on illness and recovery. Sometimes it doesn't last.

• United States
13 Dec 09
thank you for writing. you made me feel a little better. i hope all is well with him anyway and with you and your husband. thanks again


• United Kingdom
13 Dec 09
Hello Clocks I am sorry this has happened to you but give him time and see if it might just be that he is settling back into his Routines and then maybe he will email back to you But also when you are in Hospital you keep each other company through the hard time of being there when you get back to your normal Life things get a bit hectic so just give him a bit of time, it could also be that maybe his Computer is down or he can't get to it at the moment I hope you do hear from him again, but if not then I am sorry Do not take it to heart though it is one of those things where someone comes in your Life and then walks out again

• Philippines
13 Dec 09
Well maybe he is busy. Remember he was confined in the hospital... it is possible that he has lots of back log jobs... Give him benefits of the doubt... The fact remains he was the one who asked your contact details and sent the first email meaning he wants to keep your communication line open... No worries... If he did not email you back at all-- it is his lose not yours...



• Israel
13 Dec 09
Hello clocks123, Yes I know such little incidents in life hurt a lot.......but since he wrote to you once, I think he will write again. may be he go busy with something important,and could not find time for you....I think you should wait for sometime.......and if he does not write to you at all, then you should forget about him........such ungrateful person does not deserve true friend like you........so start smiling.

yes like this

• China
13 Dec 09
I ever met such things .It's to the person.Someone sometims do something that confuse us .So ,don't care much about this.Maybe ,he will email to you.What you do is to wait.No matter an email will appears or not.I think it don't worth you to feel hurt.