The difference between the children before and the children today.

Japan
December 12, 2009 9:42pm CST
My childhood was a very memorable one. When I was a kid I used to play with other neighbor's kids on the public playground. We used to trade cards, marbles, bike racing, play tag and dodge. When it's raining, we used to catch frogs or tadpoles. Our games were usually the forms of physical activities which builds team work and strategy. When I passed the old playground where I used to hang out before, I saw many kids playing, but they are playing with their handheld games, PSP's and mobile phones. Some kids at home were hooked playing online games on their computers. Can you share anything about your childhood? Do you think kids nowadays missed the real essence of their childhood?
8 responses

• Philippines
14 Dec 09
I had a wonderful childhood years in my life. We used to play native games or what we call our national games which involves more on physical activities, sometimes we explored the nature by going to forest and swim on the small river with my friends. We went out in the mountain to fly our kites and look for dragonflies somewhere under the sunshine. It really was memorable for me, today children are often engage with computer games, they missed the games which we played during our childhood days.


• India
13 Dec 09
Children play with whatever they find interesting or fun. Lets turn back a few decades. We did not have mobile phones or PSP. So we did not play with those. If it were available then we also would have played with it. When we were kids we also wanted latest gadgets. I remember calculator watch was very cool in school days.


• United States
13 Dec 09
Hello sachii, I am in my late 20's and had a childhood much like yours. I will tell my kids that all the time...I remember getting up in the morning and telling my mom I was going to my friends and she would say okay, bye, love you and be back by the time the street lights come on. We would go and make mud pies, jump rope, play school and drive through or even just hang out in our rooms and play barbies but now I notice with kids even my own that it has become so hard to keep themselves occupied. Something changed and I feel that the kids are missing out on their childhoods because they are all wanting to grow up so fast. I grew up an only child so when I was at home I had to find things to occupy myself and at times it got boring but I still did it with no computers,video games or cell phones. My kids are eight and ten and even with another child to play with have a hard time keeping themselves occupied, they would rather sit down stairs with us trying to hear everything we talk about than go upstairs or outside and have fun with one another...I would of loved to have a sibling to play with but not my two they would rather fight than play together =) I wish my kids could of had the childhood like activited like I did, I think it opened up imaginations so much more and better than what childhood offers them now....

• India
13 Dec 09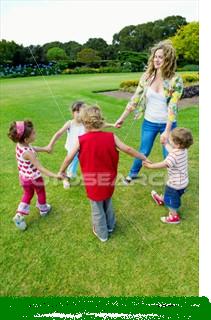 Ours was an open house so to say in the neighbourbood. Come holidays kids would all gather at ours and we would decide on what to do during those holidays much to the frustration of my mother who had to bear all the noise! We had a sitout with 4 huge pillars. We would play a game called 4 pillars - one each would stand against the pillar which were placed at a rectangle and one would stand in the middle who would run for a place next to the pillar when the other 4 would change places. There were many other games too. We would have a swing too. Then we would collect little amount of money and have cooking in the yard and have a pound party. Those were the days!!! Today's children are glued to the tv and video games where they do not need friends as there are virtual friends out there just we here in the forum are glued to myLot where too we have virtual friends and we too have reduced our interaction with real friends!!!

• India
13 Dec 09
well sachii you are true at some point but this kind of habits are maximum with urban societies kids , i am also living in urban area and i also remembered the days when we used to play hide n sick and many more physical games which keep us fit and healthy but now a days whenever i pass my ground i see only older people walking in park and i felt disappointed as we used to fill that park with our laughter and shouting in evening and every Sunday morning even seriously feel so guilty for now a days kids that they are unable to get that fun which is necessary for them , pc games n all are harmful for them. Maybe parents are fault then children.

• United States
13 Dec 09
I remember riding bikes with the neighborhood kids, and making mud pies with my brother and throwing them at our fence trying to make them stick, and playing the age-old good guy bad guy and cowboy and indian games (I know, not politically correct, but I always played the indian haha). We also would go hiking and backpacking as a family. I know kids now stay inside a lot - I think this is a big reason as to why so many more kids are obese....they aren't growing up learning how to be active, or learning to enjoy being active. I don't know that they are missing out on a childhood, it is just different for them. Personally of course I think mine was better, but I'm biased. :)