If you don't have to go to work is it ok to stay up past midnight?

United States
7 responses

• United States
9 Nov 06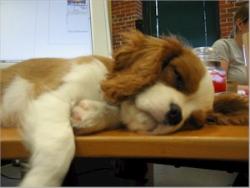 I thought I was a night owl, until I had to work 3rd shift for 2 years... then I realized that I am just a night owl wannabee, because I love sleeping in the quiet and dark. However, I do have a few nights were I will stay up until 2:00 or 3:00 and then I pay for it the next day. I wind up sleeping until or past noon, and have a lot less energy. I have also noticed the pattern, that on these days, I am more short-tempered with my family, and I really do miss out on alot of the daytime enjoyment. I could use the excuse that I like the quiet at night, but I'm home all day by myself, so there is the same quiet that I would have if I had stayed up past midnight, plus I can open the windows to let the sun shine in, which automatically makes anyone feel better mentally, and I don't also have to be "shhhhh" quiet, because there is no one sleeping in the other rooms. So needless to say, not only do I have the smiling sun shining in, I have the upbeat music on and up to a level that makes me feel good and energetic. But I do have to admit, that now that I am use to actually sleeping at nights, my new favorite time of the day, is very early in the morning... between 5:00-6:00am. The quiet and the coolness of the house, the smell of fresh brewing coffee, and the sun barely trying to peek its head above the horizon. I have found that for me, this is the most peaceful time of the day, in which I can mentally and emotionally meditate to prepare myself for the full force of the day. Now with that all said, it is only what works for me and I know that everyone has their own feelings of each time of the day. My husband is one, that if he didn't have to work and could do, he would sleep past noon, stay up until 2:00 or 3:00am and be the happiest person in the world.

• United States
10 Nov 06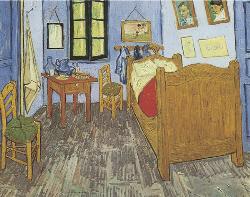 I am the same way. I have a hard time dragging myself away from the computer to go to bed. I am going to try to get to bed by 11:00pm, though, and see if I feel better. Your description of early morning enjoyment made me want to give it a try. So, we will see.

• United States
30 Aug 06
You can stay up all night if you want. It's no wrong answer for this one. You control your sleep habits. Just don't drive if your sleepy tomorrow.

• India
30 Aug 06
There are certain things which done at correct time, will help one to keep up good health. Work during working hours (7 a.m. to 11 pm). You should try and lunch at specific time most of the time. Better to sleep at 10 p.m. and get up by 5 or 6 a.m. I was on night shift for 2 years in typesetting work and I could not maintain my health due to improper sleep. Presently if I donot go to work, it is ok. Next day, I will have to do that day's work + previous day's work.


• Cambridge, England
8 Dec 06
I am a night owl too (hence my ID!) I think it's fine to stay up beyond midnight. It's the quietest time of the day and one can think better. I have to say that I sometimes crawl into bed around 5am!

• Australia
31 Jan 07
Sure it is. I work from home so i'm lucky in that I can stay up all night if I need to - which is what i'm doing now! When I was working for someone else, I used to stay up late too. I don't see anything wrong at all with being a night owl ;)

• Philippines
31 Jan 07
when i don't have work the next day i sometimes over indulge on TV shows or playing on the PC that i forget the time but i make it a point not to go much beyond midnight otherwise my morning would be bad, i would feel drowsy and sleepy which is bad for my itinerary the next day.