choose one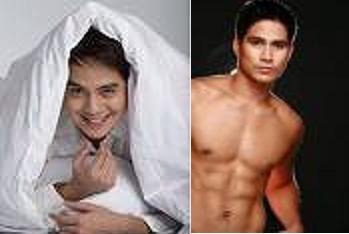 Philippines
December 20, 2009 10:50pm CST
piolo pascual or john lloyd cruz and why?I love both of them
7 responses

• Philippines
23 Dec 09
Both are great actors but i would choose piolo because i think he is really good in conveying his emotions with just his expressions. John lloyd is good too but i just think Piolo is better not just on the acting side but on the looks too. That's just my opinion since other's would say he is too good looking. But my wife prefers John Lloyd because she saw him in person and you know these actors, they really look more good looking in person than on TV. Cheers!

• Philippines
22 Dec 09
I am more of a John Lloyd fan dating back from John Lloyds tabing ilog days rather than Piolo... He can be both into a serious as well as as romantic comedy theme. I think Piolo's character suits only serious stuff.

• Philippines
21 Dec 09
They said that John Lloyd looks like a male doll in person. Well, i would like to see him in person rather than Piolo.

• Philippines
21 Dec 09
Among the two I can't choose because they are great actors but I'm not fan of them. I think I choose John Lloyd because of his acting I like his movie with Sarah Geronimo. Piolo is handsome too like my sister told us because he visited there in there office last month.

• Philippines
5 Jan 10
I admire john lloyd because he is in his best in all the role he portrayed.He looks natural when he laugh or cry or being gay.hahaha.He is very promising young actor who can be in lined with aga, richard and other veterans in movie industry.Love this guy..

• Philippines
21 Dec 09
Come on! Piolo Pascual is epic! I would never survive a minute looking straight to his eyes without hyperventilating! Yes! I saw him already, we're on a camping, like 5 years ago, he's camping also with his son, but we're not on the same group,. My friends called him Dragon King! and I was so near to him, I didn't realize he was right beside me, and he looked back and smiled! The first night I've dreamed of Edward..oops, I mean Piolo, LOL!!John Lloyd is cute and very playful. But, I still prefer Piolo, though some says he's gay. urghh!! whatever. It doesn't matter anyways. lol