Cowboy Bebop- the movie!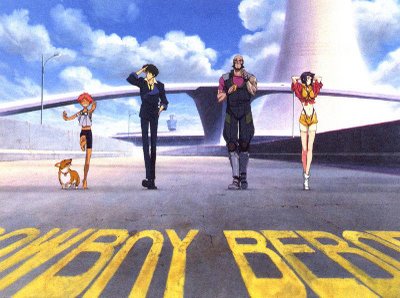 United States
December 21, 2009 4:48pm CST
Have you heard that Cowboy Bebop (the anime/manga series) might be made into a live action movie? I didn't hear about it until recently. The anime movie "Akira" may also be made into a live action film. I was never really much of a fan of either, but I am a big advocate of japanese pop culture, and I'm really excited that these anime are getting Hollywood attention. w
5 responses

• Philippines
21 Dec 09
Yup I am pretty much in to live action and Cowboy Bebop is one of the movies I am waiting for :D I am also waiting for Bubblegum Crisis, Full Metal Panic, Ghost in the Shell and Evangelion. I am also looking forward for the quality of these movies and as you said how I hope they would not ruin the story :D


• Philippines
22 Dec 09
Yup I have watched the anime and the live action. They shortened the story badly but storywise it is still puzzling in its on way. I agree that they should go with the original storyline :D You are a pretty big fan of comic book, aren't you? You are more on reading and not watching anime :D


• Phoenix, Arizona
30 Mar 16
This actually scares me, Hollywood magic does not translate well into anime which has been proven from past attempts. And you know that there will be major changes to the story and characters so that people that are not familiar with the series can enjoy it as well.

• Czech Republic
22 Dec 09
I don't care much for the live action adaptation. I haven't seen the whole series yet but it's very good so far. Akira is one of my favorite movies and I hope they'll drop that project completely....

• Latvia
21 Dec 09
The idea sounds nice and its always interesting to see how those hings might turn out but there are also plenty of bad Animelive action movies.. The worst and newest coming to my mind would have to be Dragon Ball Evolution... ugh, what a disaster that movie was... Anyway, try watching Akira.. its really a great movie. I mean the Anime Movie... :)