What is your favorite foundation?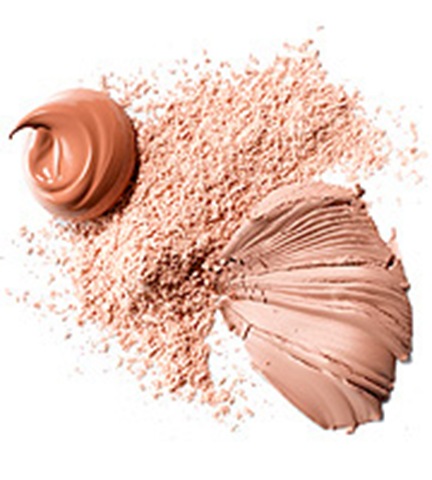 Vietnam
January 1, 2010 8:37am CST
I've tried so many different brands over the years, from high-ends to low-ends. I've use Dior, Chanel, Lancome, Mac, Clinique, and other drugstore brands like max factor, covergirl, wet'n'wild... I never stick with one brand of foundation for too long. I try it, fall in love, buy it, finish the bottle, and then move on to a different brand. But recently I found my favorite, and it's mineral makeup. I've tried alot of mineral brands [BareEscentuals, lauress, EverydayMinerals, Joppa, SilkNatural...] and I love all of them. Mineral makeup is all natural without any of the chemicals, dyes, and preservatives found in traditional makeup. It's very light and natural but really last long. That's mine, so what is your favorite foundation? You'd like sheer, medium, or full coverage foundation? Do you like a powder, cream, liquid, or aerosolized foundation?
2 responses

• Carlisle, England
9 Jan 10
I envy women that do not need foundation on their face but - alas - I do because of blemishes and the like. The current one I have is a Clinique Anti-Ageing Foundation. Initially, I found it too gloopy and even complained to Clinique about it and they sent me a cheque (which I never asked for but I wasn't gonna argue) and since then I've actually got used to it!

Obviously, it's a liquid foundation and a few months ago I bought a really cheap brush to apply it with (something I had never bought before) and it does help with the coverage issue. I have to cover my whole face with it but I try very hard not to over-do it. You know what they say "Less is More!" Especially at my age. I am intrigued by the fact you like the mineral make-up which seems all the rage at the moment. I do tend to change foundations so I may go down that route next so long as there is a version for sensitive skin.

• Vietnam
9 Jan 10
mineral makeup is for sensitive skin! Just be sure to check the ingredients before you buy it. A lot of so called mineral brands have a bunch of non-natural in their ingredients list, like silicones which break me out. I recommend everydayminerals for the start, once you use to it, you may try others great brands like bare escentuals or lauress

• Carlisle, England
9 Jan 10
Oh right, shows how much I know about minerals lol. Thanks for the advice. I will indeed look at the ingredients to see what exactly is in there. I have heard of the brands you mention so that's a start!