My confession... have you nagged a friend to do something you didnt do yourself?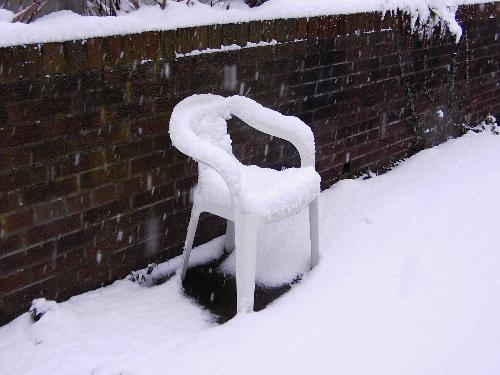 January 2, 2010 8:39am CST
I mercilessly nagged a dear myLot friend to bring in his garden furniture before winter set in.... today, I provide conclusive incriminating photographic evidence showing that I just left mine out in the garden

So who did you nag to do what & then didnt do it yourself?
4 responses

• Shingle Springs, California
3 Jan 10
hey, bring in your garden furniture.... nag, nag, nag....


• Shingle Springs, California
4 Jan 10
Hehe, well mine is still outside, but then we don't have snow here...

• Spain
3 Jan 10
Hello, Wizzy. I can't think of anything offhand, but I can think of the reverse. My friend and I both have BA degrees, and we both got them as mature students. Well, she said I should go for my Masters while I was still in study mode, and she said she was going to go for hers as well, so we'd be two overqualified old ladies together. After the fifth nagging phone call, I enrolled for my Masters. I completed the course in 2005 - she has yet to even enrol on hers!

• Malaysia
2 Jan 10
Hi. This situation had happened to me several times. I've always advice my friends to do something that I didn't do at all. But all of my advice are useful advice as when they do what I've asked them to do, they are satisfied with it. The thing is that I'm not a responsible person of what I'm saying. Sometimes I feel guilty because of it. You need to be an example for giving advice to someone. but I'm also glad that my advice is taken seriously by my friends..:

•
2 Jan 10
I bet we are all guilty of that! I told my husband off before for not bringing the trash out. I realised my guilt when I came in a few days later and he looked at me with a raised eyebrow, than at the bin!