What was the last picture you have taken for 2009?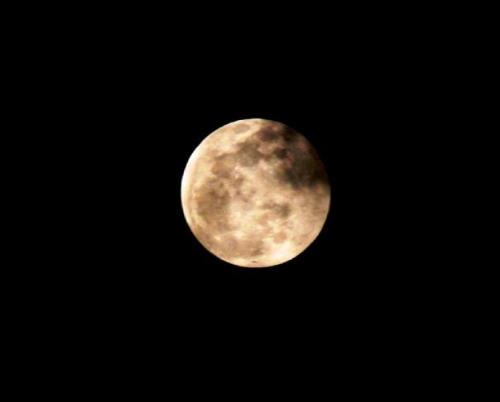 Philippines
January 2, 2010 11:57pm CST
I have always been fascinated with photography. I practically take pictures of anything and everything. Last New Year's eve, I have taken a photo of the full moon. It was really a sight to behold. How about you? Especially for those who love photography, what was the last photo you have taken?PS I am attaching the picture I have taken..
10 responses

• India
3 Jan 10
Me and my camera are inseperable. My subjects are flowers, trees, pets and birds in my garden. I must have taken atleast a thouand pictures/videos in 2009. I put some of them together and create video clips and upload them on youtube.

• United States
3 Jan 10
The last time I took picture was in October at the Big Island Rendezvous which is a time period festival of the buck skinners of 1840 and there is also another camp for the Scottish clans of the time period of 1640. There is also civil war actors. And also there are native american indians who are not actors. So I got so good pictures but next year I'm going to get better ones.


• India
5 Jan 10
The last photo I took was of a squirrel (Red in color). Which I found out in my trip to Dandeli (U.K., India). I am not able to attach that photo here so I have added it as part of the photography interest. You can check that out. :)

• Lapu-Lapu City, Philippines
5 Jan 10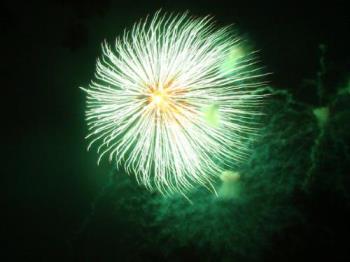 Hi. I am not that good with photography and in fact, this is only the time I started taking a lot of images when I had my very first digital camera. I have taken a lot of photos during the eve of the new year. I had posted a lot of them in one of the social networking sites I have joined, but I am sharing one of them here. I am so glad to get back here, after a long time of absence and also happy to see you again. I am also happy to say, that this is the first post I made, for this year.

• United States
5 Jan 10
The last picture I took of 2009 was just before christmas when it snowed heavily. The picture was taken from my window looking out. Check out the picture here and let me know what you feel about it. http://www.thesevencolors.com/index.php?showimage=72 Your last picture is really good. I want to learn how to take pictures of moon. I tried a few times but they were not good. Which lens did you use?


• United States
3 Jan 10
I don't have it on the pc, it's on my phone, but it was of my cats :)

•
3 Jan 10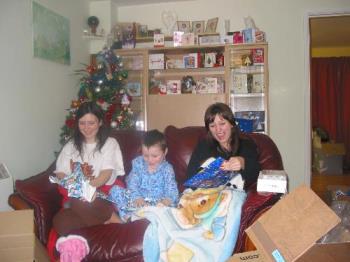 Hi The last one I took was of my three children opening presents on Boxing Day which I will upload now if I can but I don't see a pic uploaded from you to see, I love to take pictures but I am not very good. Have an all singing and dancing camera too that my brother gave me but don't really know how to use it that well:) huggles Ellie

• Canada
19 Jan 10
the last picture I took was a funny one of me in a new Year's Hat with streamers on my head, at the A N A F's new year's eve party. I took the picture on my cellphone.