Which is the most annoying sound you hate to hear?

January 3, 2010 2:55am CST
I am living in air force,there are so many fighters and helicopters landing and taking off,their sound is really so loud sometimes that you would think that why you had to live in this area,but as I have n other option,I have accept this fact and I KNOW I can do nothing in order to prevent myself hearing these roaring loud sounds,they will certainly burst my ear drums some day,hope I get the way to go away from this air force area.do you also have ssame sort of problem?but in your case what is your noise?
4 responses

• India
3 Jan 10
hi,as part of my consultant work,i used to sleep in fields and some times in forest areas..so i freequently facing mosquito problems and the sound by them is very allergic..

• Philippines
4 Jan 10
me too! I super hate mosquitoes buzzing near my ears.

• South Africa
3 Jan 10
If you really want to get your knickers in a knot, come and listen to these taxis in my country. They just cannot live wuthout that stupid horn. Sometimes i wish that we can take all of those horns out, before letting them buy them. They know it is irritating, but they are the kind who tend to enjoy irritating others.


• India
3 Jan 10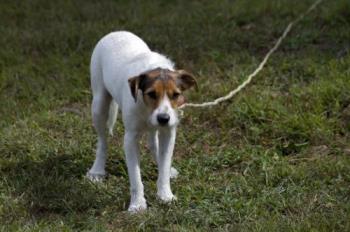 The pining of animals specially dogs. Dogs have different kinds of barks but their pining is very distressig and I feel upset with the owners who make that happen. Dogs pine when they are left alone and those owners who are forced to leave their dogs alone should not keep them in the first place.