We forgot to say?sorry"?we for got to say "thank you" or "hi",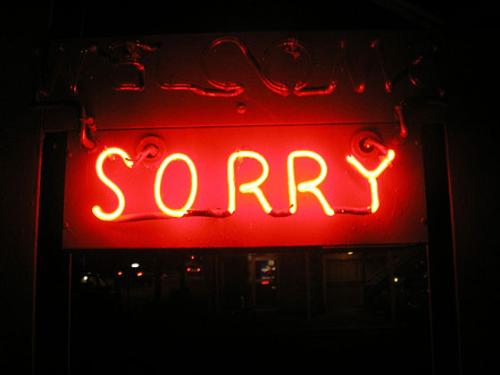 Romania
January 7, 2010 9:05am CST
"I am sorry I'm late." "I am sorry to keep you waiting." "I am sorry I forgot to call you." "I am sorry I forgot your birthday." I know you want to be polite. Now, you know how to do it in a way that makes you look confident, instead of weak.But how much we use words to try to be polite?Is hard to be polite, and show consideration for people around you?Do you like more people who are polite, or just you don t care, because you don t try to much to be polite?Is important for people to be polite in those days?


4 responses

• United States
7 Jan 10
I think it's just the way people are brought up.Bad manners are a reflection of your parents.If you're brought up being taught to have respect for others,it just comes natural to you after awhile.

• Philippines
7 Jan 10
I often use that words in any instances I have not able to meet. Saying sorry for me is not hard. I show them my expression of apology for whatever shortcomings I had made. I was used to saying sorry. I see no problem about it.


• United States
7 Jan 10
There are many different people and cultures throughout the world. Some cultures it is considered a weakness to appopogize. Other cultures and people simple don't care what happens to anyone, but themselves. As for me I try to be polite and respectful to anyone and everyone I come in contact with. I try to maintain a positive attitude anywhere and with all issues I am involved in.