When was the last time you took a hot bath?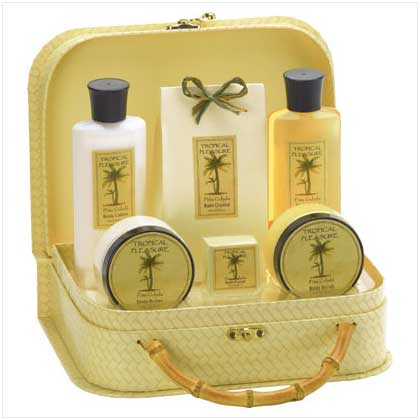 United States
January 8, 2010 10:16pm CST
I think when I reach my goal tonight I will take one. My back hurts and so does my knees. I wish I had some Epsom salts. I could really use the relaxation. I also know I may not want to get out of that tub.
7 responses


• United States
22 Jan 10
wow that is a long time. Hope you can enjoy one soon. Thanks

• United States
11 Jan 10
Saturday night. I typically tend to take a hot bath a couple times a week because it is a very relaxing time for me. I need that time to myself and I am able to loosen up my stiff muscles by sitting in the tub. I've always been a bath taker (much to the demise of some members of my family). It really does sound like I need to take one again. Perhaps this evening after the children are in bed I will take a bath to relax as well.

• Jamaica
10 Jan 10
Well it must have been years because I dont have a hetare at my house and I am always to lazy to hot water to make my bath.SO if I think correctely it was when I was in an hotel and that must have been at least ten years ago I am thinking that I may try more hot baths though now that you have mentioned it

• United States
10 Jan 10
I just took one an hour or so ago. Usually I just take a shower. However the kdis were being well behaved so I could get away with it. Typically I cannot and am thankful for a 5 minute shower.

• United States
9 Jan 10
It was sooo long ago that I don't even remember. I hate my bathtub it's very small and I can't relax in it. I'm sure if it was bigger I would take more relaxing baths.

• India
9 Jan 10
I am bathing in hot water for the past one month.Even today I take a hot bath because the climate here now is very cold and cold water bath is unimaginable for my age.When I was young,i never cared about the climate at all and used to take bath in cold water alone.But now I have to change myself to climatic conditions.

• Canada
9 Jan 10
I don't usually have time to take a warm bath... But when i do, it's such a relaxing and worry-free moment. I wish all moments were like that :)