If u go back to 18.......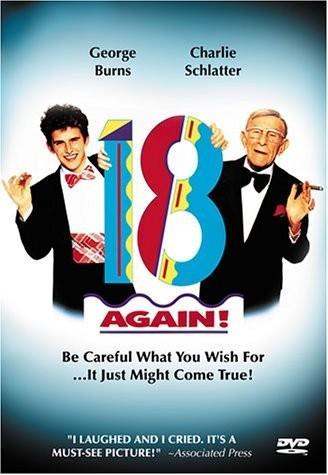 China
January 11, 2010 8:13am CST
As the film's plot,the hero save his family that stands at the brink of broken,rebuild a good relationship with his kids after he encounter some magical guarder in his original high-school and he goes back to 18. If I were him,I would rewrite my history of that periord of time,I could be the top of the whole grade with ease and transfer myself in a fit-dressed,mature gentleman from a rustic and blunt guy.BE a little evil,maybe I will pursue some beautiful teacher.......
3 responses

• China
12 Jan 10
Hi Mac, It would be great if there is a lot of "if" in the reality.

Better that you could not go back to your 18, otherwise a lot of beautiful teacher suffer from your purposeful pursuit.

. If I could go back to 18, I would like to pay high attention on the digit of the lottery, then I would buy several bucks and I can win the jack-pot. With that amount of money, I would enterprise my own business and surely I will study from the most famous campus in the world.


• United States
15 Jan 10
i would have written my novel sooner, right after graduation of all 3 colleges i attended. and work on my online writing as i draw my graphic novel.

• China
11 Jan 10
if i could go back to 18, i would study harder and try my best to go to a good university. don't get me wrong, i don't care if the college is good or not. i wanna go to that good university just because the one i love is there. lol.

i want him to be my first bf. somehow we just missed, though we like each other. then maybe i wouldn't fail my first relationship. and i would prevent my favourite grandma leave the hometown to my dad's home. then she wouldn't get Alzheimer. and my family could be much happier. it can prevent so many bad things which happened to my family and me. but it can't be changed, seems the only thing i can do is to make the future better.