I want my money Back.

United States
January 14, 2010 4:31pm CST
The reality of the banking system and the failure of these CEO's to fess-up that they will never be completely honest with the American taxpayers simply disgust me. I am tired of the endless lies and deception, just maybe the Obama administration can set things right, it is time for a real change. Can president Obama and his administration make the banking system more transparent and honest?
5 responses

• Philippines
15 Jan 10
Do you believe there is a conspiracy happening not only in the U.S. but around the world? That they are intentionally mismanaging things (following orders from their secret societies) so when the financial world and the economy go tumbling down, assets will turn into bargains, and those behind the scene, those with real wealth and power, are buying the assets at bargain price and emerging more powerful than before? Do you believe in the possibility of that? How come these expert CEOs, trained in the finest business schools of the world, looks like they are intentionally mismanaging and ruining banks and corporations, that in turn trigger financial market crashes and global crisis? Looks like they are intentionally doing it for some kind of secret global agenda of their hidden behind the scene mysterious bosses...

• United States
15 Jan 10

There are secret sects in our society, they stem from a systematic society that was born out of safeguarding monetary assets for the privileged few.

• Philippines
19 Jan 10
I can see, you are also well-read like me. But oftentimes, there are many people out there who think these ideas of ours are crazy ideas... HAHA! But we won't said these things if there are no basis.. I like you friend, you are also well-read.

• United States
21 Jan 10

Thank you my friend for your grand comment on this post, really appreciate it.

• Garden Grove, California
15 Jan 10
powermannx hi I hope President Obama can make the banking system more honest and can rev up our economy and get some damned jobs out here now for all the people in the US needing jobs now.its about time to do something that should have been done last year. this is just hopeless and we need some hope again here in the US where my own son is still out of work. we need Presidential help; on this issue and now.

• United States
21 Jan 10

I agree with you 100% on the issue of jobs, the jobs will come in time, but will the jobs be created here in the U.S. - and will they stay here. The problem we have is that there have been too many job closures, too many company mergers, too many outsourcing of American jobs which started long before president Obama took office. Thanks for your comment on this post.

• Cambridge, England
15 Jan 10
Let's hope so. He has the honest face and I think that he's nobody's fool (though he's, perhaps, a little short on diplomatic etiquette). I think, moreover, that he genuinely wants to make things more transparent and honest.

• United States
15 Jan 10

I would hope so my friend that all of what president Obama is trying to accomplish proves to be a benefit to the American people.

• United States
17 Jan 10
It would be great if this administration can make the banking industry more transparent. That would be "living in a perfect world". I don't think anything like that will happen soon. We have a federal reserve that answers to no one. Some how the American people allowed the people that represent them (Congress) into giving the Fed the right to do anything they want... and they do. Something is going to give and I have the bad feeling it will pale in comparison to the most recent "bump" in the economy.

• United States
17 Jan 10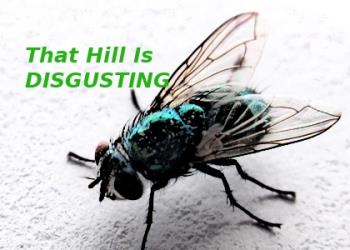 I doubt it, as Obama's just one man. * These bankers have their mitts into the laws via lawmakers using blackmail or other unsavory means, and the slick-on-the-outside but eww inside lawmakers grope pockets of the bankers. This tradition is older than the 'eldest profession', and that's in there too. The corruption runs too deep.