sony cybershot!:THE BEST DIGI CAM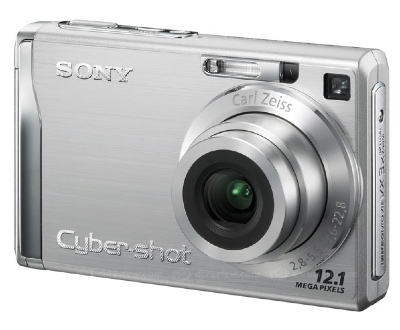 India
January 16, 2010 11:53am CST
hey mylotters i just got a new sony cybershot.its equipped with a 12.1 megapixel camera with auto focus,face sensor,anti blur and a lot of cool features.the picture quality is awesome.so guys tell me which digital camera do u think is the best
3 responses

• Philippines
18 Jan 10
sony company makes very good digital cameras... cannons are good ones too. i just need something that has a fast shutter speed.

• India
18 Jan 10
some cameras have manual shutter speed.you can adjust the shutter speed for more exposure.but those are for manual cameras but not digital camera i think

• Philippines
20 Jan 10
I think an expensive DSLR (Digital Single Lens Reflex) Camera is what you mean. Plus you will have to buy another fast Lens (again expensive!) :((

•
16 Jan 10
HI! Congrats for your new camera, but I don't think sony is the best digital camera. I think the IXUS series from Canon are much more better, not just because of the quality of the photos and the matrix, but they are also more functional. I have compare photos from three digital camera brands- Sony, Canon and Fujifilm( I mean the small digital cameras, not the DSLR's). And what I found is that with better sharpness, quality and minimal noise are the photos taken by Canon digital cameras. Then come the photos from Sony and on third place is Fuji!

• India
16 Jan 10
well its just my first digi cam.i just love it.but as u say i do have some problems.

• Philippines
20 Jan 10
I got myself an IXUS 110 IS. And I used to own a Sony Digicam. I think sony is more or user friendliness and like such. But if your reason for buying a camera is just to take simple pictures, any camera will do but of course you should choose the best. I very first digital camera was an Olympus waterproof camera. I got addicted to pictures and within a month I got interested in photography and by reading online tutorials. I soon come to realize that I am very much trapped with simple features of this cam that I want more but then my aunt gave me a Sony for Grad! I am about to buy a new one but then she gave me this Sony. Well it is a lot better but then I started looking for something better and has more functionality yet easy to cary so I chose canon a year after. It is capable of taking HD videos and a lot of different pictures so. :D What I'm trying to say is try buying something with more features and dont stick to the basics the next time you but a cam especially if you really like photos. btw my longest reply so far and I think I went a little off topic.. sorry :P

• Philippines
16 Jan 10
hi there! I see that you really like cybershot of sony. I think it has cool features like face sensor and anti-blur. I just don't like it when the photos are being transfered on my pc. I don't know why I don't get the clear pictures that I want.

It was not that clear, I mean the quality is good but not that so good.

Maybe you have the brand new cyber shot model...I bet that is a thing of beauty. I bought mine 3 years ago....I need to get a new one.


• India
16 Jan 10
go on and be sure to tell me which one you bought