Do you believe in ghosts?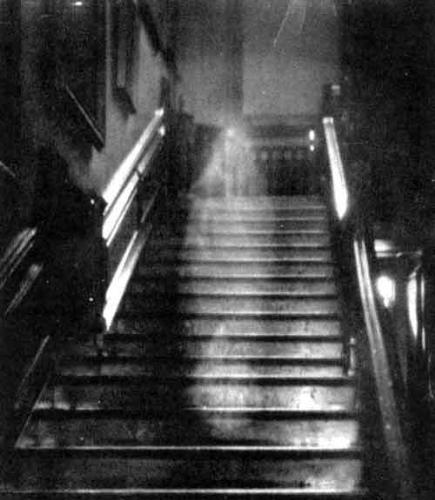 Malta
January 20, 2010 7:11am CST
I don't know about you guys, but i for one believe in ghosts. I have actually seen 'beings' if you like, and they freak the sh*t out of me. What's more scary as i even see them in broad daylight. Yesterday i went to the old capitol of my country, which is really a fortress, and i saw this short old man, wearing black, opening the door to this house. I thought it was a normal person, so i didn't mind. A few seconds later i turned my head to see the door was slammed shut, and the old man gone. I though a man couldn't get in that fast. But he looked real enough, for me not to pay attention. Anyways, so my question for you guys is, do you believe in ghosts? do you have any experiences?
2 responses

• Philippines
20 Jan 10
Though I haven't seen one yet, I do believe in ghosts. I have a friend who has "third eye", and she told me her ghost encounters. She was serious, and she wasn't the type to make a joke out of it, so I believed her. Her stories are pretty detailed and really scary, like mistaking the ghost for her her aunt. :S There were times when I heard really creepy sounds. One time I woke up in the middle of the night, and I heard piano playing. I thought it was just my imagination but it really wouldn't go away. I had trouble sleeping because of that. Sometimes I would hear soft voices.


• Philippines
20 Jan 10
It's not a psychiatric problem. There are many people out there who claim that they have seen ghosts but they are PERFECTLY sane. Ghosts are REAL, even though I haven't seen one.

• Malta
20 Jan 10
thanks for the response, though I am slightly scared, it's not that so big a deal anymore, i just let them be.