romantic love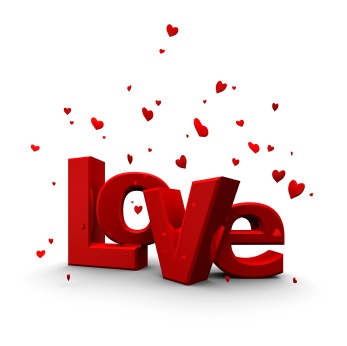 Philippines
January 21, 2010 9:10pm CST
hmm its nice to be in-love. lol i dont even know if i have really experienced it because i never had a relationship that lasted. perhaps i entered relationships not based on love but because i'm lonely. i've been single for years now and i'm on my early twenties. am i missing something out? love seems to elude me..
4 responses

• Mexico
23 Jan 10
ofcourse its a crazy little thing called love, but i tell you the truth is the best thing that can ever happen to you if you find it with the right person. the best thing you can ever get in life is love. the issue is most times it does not come at the time you want it, it comes unexpectedly and you find yourself swimming in the sweet river of love. its really honeylike i meant it . just dont say you are lonley thats why you are in a relationship you would have said you are waiting for some one to love and love you in return but the passers by might not be the right ones you actually want to love but just becuase you want to be found with someone you go into a relationship with them. but its also wise keep them as friends instead of a relationship and hang out with friends so that you can enjoy your single time with them and life as well becuase when the real love comes you will spend so much time swimming with the love of your life and forget about anyother thing. I pray you find love, true love becuase you will be so proud of yourself and life that you tasted it. its really sweet please open your heart when it comes no fears this is my opinion. thanks

• Philippines
24 Jan 10
that was encouraging.. actually i like someone now but were just friends and he never showed romantic interest in me lol. but i knew better than to ruin our friendship by forcing myself on him so here i am just chilling out enjoying life not expecting anything coz as you said, it comes when you least expect it.n_n

• Romania
22 Jan 10
............ Last time i say this beautiful russian girl.... we made eye contace for about few minutes...smiled to each other...just like that.....i wanted to go talk to her....but unfortunately,...i still cannot speak russian fluently...still in the process of learning....lol.....wat is this? romantic?

• Philippines
22 Jan 10
..Hi.. love isn't about time or age.. love comes at the right time, and at the right place.. maybe you just didn't find the one for you yet.. you're still on the process of discovering the person who could love you in return.. just wait.. it will come.. sometimes, we think that we have fallen in love and we are right but we fall in love with the wrong person who is destined to somebody else.. but everything is a part.. we learn in every experience we have in order to gain wisdom and do better the next time.. don't be lonely.. you're still young.. enjoy being single because life isn't the same when you are already committed to somebody else.. be happy with your life now and someday, when you least expect it, love will come your way.. for me, love is never planned.. it just comes..

• Philippines
22 Jan 10
yeah thanks. i won't lose hope! i'm actually happy the way i am but sometimes i think am i normal? among my friends i'm the only single girl and i'm tired of them teasing me to just about any guy. everybody seems to have a partner. but then whatever. he'll come around i know...n_n have you found yours?

• China
23 Jan 10
Being in love is excellent. I mean that the couple love each other, not the man loving the woman but the woman not loving the man.