Which is more TOLERABLE, Bad Odor or Dark Underarm?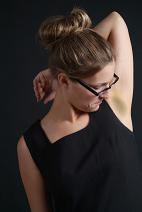 Philippines
January 27, 2010 9:02pm CST
Yeah, I know these two are major turn-offs. But, if you were to choose, which is more TOLERABLE? Having a bad odor or a dark underarm? and why?
9 responses

• Philippines
17 Apr 12
Dark underams can remain unseen with the right choice of outfit, but bad odor has a life of its own. On the other hand, bad odor can be remedied easier that dark underarms. With proper hygiene, and maybe a little medication, if it has gone that bad, you can get rid of the funky smell. For dark underarms, you need to undergo costly derma sessions to clear it.




• Philippines
28 Jan 10
Yes, exactly, these two are really major turn-offs especially for ladies. But if i were to choose which is tolerable between these two instances, I'd rather choose to have a dark underarm than to have a bad odor. Dark underarm may not be exposed to the public. You can easily hide it by wearing shirts with a little sleeve. On the other hand, if I have bad odor, people will be able to know it no matter how I try to hide it. There's no way out of this situation. Even if I will be a little far from where they stand, the smell will still be present and they can still smell it.



• Philippines
28 Jan 10
for me i can tolerate dark underarm than having bad odor.who can stand talking to someone with bad odor?.