Popular social networking websites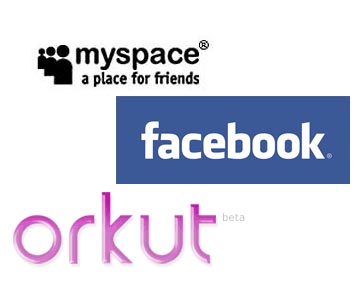 India
January 29, 2010 10:00am CST
Now a days we have several social networking websites on the internet working simultaneously. The objective of these social websites is to bring together a group or an individual possessing similar idea and view under one roof. Out of these Facebook, Myspace, Twitter and Orkut are among the best and top ranked social networking sites. Orkut have about 100,000,000 registered users right now. Where as Facebook and Twitter has about 130,000,000 and 75,000,000 registered users, respectively. One can imagine the popularity of these social websites. You now tell me that which social networking websites so you like the most?
5 responses

• India
31 Jan 10
you are right now a days these websites are the wonderful tools to increase our global contacts and have an ultimate source or hub for any sort of business. when i started my export import business i started using these websites and got lots of the contacts of my trade over a period of time got to have them verified by various means and now we have business in millions today together by the means of these social websites only. thanks to people for this wonderful concept.

•
31 Jan 10
I'm on facebook which i quite like. I think i registered with Myspace, but i've never used it. Twitter, i absolutely loathe. Know nothing about Orkut although i have heard about it.

• United States
29 Jan 10
I'm on myspace; I love the game nation. its fantastic; it has thought provoking issues to deal with as you the user, try to prevent the people from rising up against you! and I like playing chess with people all over the world.

• India
29 Jan 10
I prefer orkut. Through this site we can get the details about the persons who had made a watch in my profile and scraps.

• Philippines
29 Jan 10
I have a Facebook account. I play Mafia Wars there.