Woah, no discussions? What a shame!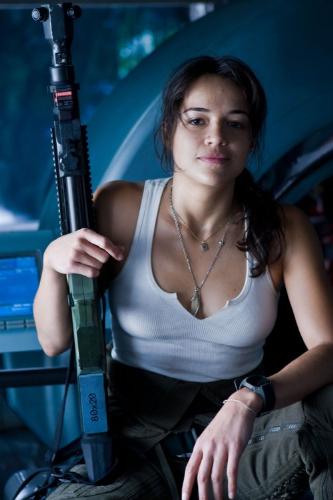 Israel
February 2, 2010 6:21pm CST
Did anyone notice that Michelle Rodriguez gets to die in the.. 95% of her movies? I find it dang unfair, because she's an excellent actress. And an incredibly sexy woman.. Hmmm.. so, if anyone sees this discussion, can (s)he tells me which is her/his favorite movie with Michelle Rodriguez?
1 response

• Philippines
10 Apr 10
I just probably forgot.. did she die in Fast and the Furious??? and what happened to her in Lost?? Michelle Rodriguez is one cool actress.. I like her besides we share the same name.. lol. but she's really a cool person.. I saw an episode of TMZ one time and she was caught by one paparazzi while she was in her car with her window scrolled down.. the camera guy asked her stupid questions, wearing an aviator she just gave him a mischievous stare, the camera guy seem so frightened and went away.. that was so so cool, although its not one scene in her movie..lol or this is kinda out of the topic.. anyways, I haven't seen girlfight.. I'd like to see it too..