The songs your play in your wedding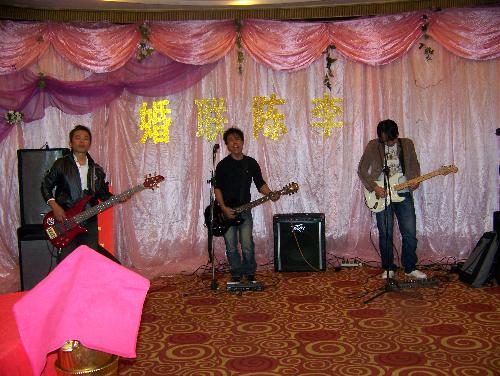 China
February 4, 2010 2:23am CST
I think there must always be some songs that is very meaningful for both of your and you want to share with all your friends in your special day. Mine is the power of love, i love you, i will be right there,and one spanish song that i forgot the names, they are my favorite! What about yours? Have a great day and happy mylotting!
3 responses

• China
4 Feb 10
Hi,vivi I have already got married nearly one month, for thr custom,we only invite my friends and relatives to take a simple wedding party without band.also exciting and happy. Good luck

• India
4 Feb 10
Thanks for reminding that I need to select the songs for our wedding reception. I have to talk about that to my husband. We have our wedding reception planned on 26th of June. I am from India and he is from America. So, we have decided to have a selection of American and Indian songs for the wedding. We have to download or buy or favorite songs, especially the Indian ones to give to the music people to play because the recpetion is in America.

• China
4 Feb 10
That's great! Congratulations on your marraige. Wish you all the best!


• Denmark
4 Apr 10
I got married last year and my husband and I had chosen a lot of songs for our wedding party. We both love travelling and other countries, and we decided that we wanted to play some lovesongs from around the world. We had songs from Germany, Poland, France, Italy, Switzerland, China, Japan, South Africa etc and we also had some of our famous lovesongs in English and Danish. Our weddding party took place at a Chinese restaurant, we were a lot of people and we weren't able to dance, but we listened to a lot of music.