Do you prefer to stay in your room during family occasions?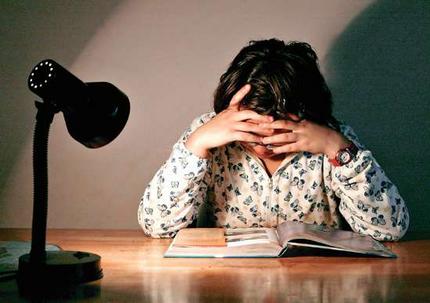 Philippines
February 4, 2010 11:21pm CST
I have never really socialized with my relatives. I am actually sort of intimidated by them. In fact, on my birthday, I didn't know what to feel knowing that some visitors were coming. And when they finally said that they weren't, I was relieved. During occasions, I just stay in my room to surf the net or watch TV. I am way more comfortable that way. How about you?
7 responses

• Philippines
5 Feb 10
Hello there.:) I too feel the same situation when I was still a teenager. I would often choose to lock myself up in my room to read a book or listen to music. I just don't like socializing in all it's forms (like for instance, parties) because I am a very shy person. But things have quite changed on me. I now would love it when relatives would come for a visit. Though before I would find it "plastic" I would just consider their risk going in our house since it's hours away from their house. We moved to a far place and still they never failed to visit us from time to time. Till then I realized that they really love and value us that they would still visit us on important occasions or just when they feel like it. Maybe you just don't like being around them probably because you consider it really awkward but you know, we don't choose our relatives. They're God-given so we should love God's gift to us. I know it's hard believe me I too had a hard time before I became close to them. In fact I'm not yet so close to them but pretty much okay than before. Though I really don't like socializing, i have come to realize that this is the most important aspect of our lives. We should value our relationship more than anything else because at the end of our lives people won't remember us for our achievements. They will remember us more for how we have impacted the lives of people.

• United States
6 May 10
Whenever family comes over and there is a dinner, I am the one who goes to my room while everyone else stays in the living room and talk. For a birthday, I come out of my room for a slice of cake, a drink, and back to my room I go. On my own birthday, I am the one who slices the cake, but afterwords, I am back in my room.

• Philippines
9 Feb 10
Well, I do sometimes feel that way but not with all relatives. After all, I don't care if they are more successful to me or not.. All that matters is that I can stand out even if i'm not the most successful person in the family.

• Philippines
5 Feb 10
if the party is hold in my home eventually as expected i always participate since i am always the main planner of the menu and the one task to list all the ingredients need for the main course. I am also the main taster and sometimes the cook itself so i am really very busy and could not escape since my parents have nothing to rely on except me in terms of preparation. In terms of going to parties with other relatives i go to enjoy and have fun as long as I am in the mood for partying and when I am not in the mood I could not be force to attend but their is an exemption when a friend visit me personally and even grab my hands so I have no choice but to attend i do not like to appear as a snob. You know I am like yours when I am still a kid, I am so shy and never like to socialize but really it feel lonely being alone and no one bother to talk or invite you. You could feel isolated and depress so by now I am already practicing myself to avoid being shy and like to surround myself with funny people who are real and not just a bunch of fake since you could easily identify them among the groups as a great pretenders or just socialize to be notice or in order to be call social.

• Philippines
8 Feb 10
I don't think I am gonna be extraverted, because that's just the total opposite of who I am. And besides, there's nothing wrong with being introverted--it is a legitimate personality. Socializing with just a few people is actually what makes introverts comfortable. Of course, for outgoing people, it's not. Thanks for your response.


• Indonesia
5 Feb 10
it depend on my mood LoL. sometime i could be a socialite, talk to them, make some joke or just say Hi, and the other hand i would stay in my room, locked my door and never show up during the occasion. but i have no problem with my relatives, they are nice, and we have a good relation. thanx a lot.

• Philippines
5 Feb 10
hi, i think we are in the same situation... i not comfortable having ocassions with any relatives of mine. i don't if i have to say this but some of my relatives are not totally approchable i mean,,, i not that close and most of all its kinda "plastic" specially when it comes to life standing... i rather choose to sleep than go socialize with them..

• United States
28 Mar 12
When there is a family occasion i love to spent it with my family. I love sitting with my grandma talking about her past and what it was like growing up for her or listening to my aunts and uncles hearing their stories of growing up with my grandparents. I don't get to see my family that often so when they come to visit I get very excited and want to spend as much time as I can with them.