Are you what you drive.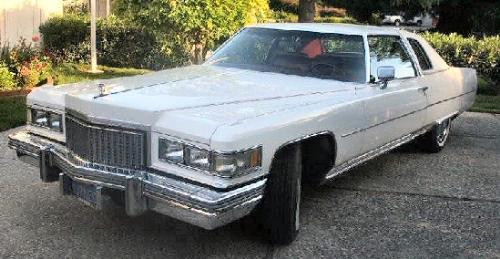 Canada
February 10, 2010 5:29pm CST
Do you tend to judge people according to what they drive? Will you think less of a person if they drive an old, small, beaten up car? Do you automatically think someone has money or has a certain job according the the type of car they drive? I used to drive Cadillacs. I wouldnt buy them new as I couldnt afford it, but I could a few years later. Ever since Ive been a little girl, I wanted to own one. Everybody said I couldnt that it would be way too expensive. They were wrong and Im glad I didnt listen to them. When I bought my first one, I was ecstatic!! It wasnt what everybody was driving at the time, but I didnt mind. I was fulfilling a dream. My first car was an old, small, beaten up, ugly car. Driving my Cadillac, I started noticing strange things happening. I would get cut off rather rudely and always by women or very old men. Young men would make sure they'd drive next to me to make eye contact and smile. I also noticed that even though I would follow the speed limit, I would get arrested often by cops. It all came down to the car......not me....the car!! Apparently, some people thought I was a "dancer" !!!!! and some thought I must be from an Mafia Italian Family. !!!!!!! So, what about you Mylotters, do you judge people by the car they drive, or have you ever been in a similar situation as me? Just so you know, I now drive a KIA SUV.....nobody notices me anymore haha!!
9 responses

• United States
11 Feb 10
I drive an auto that will do for me, not one that others can judge me by. I need to carry many things, dogs, cats, kids, hay, groceries and sometimes guests. I also need to be able to afford to drive it so I need good mileage. I drive a PT Crusier

• Canada
11 Feb 10
You're good if you can fit all that in a PT, you must have it to a science. I know my dog takes all the back space in my Kia SUV. AND, Im really amazed you can get your dogs and cats inside without having them kill each other hehe!! Im the same, I dont care what people think about me for what I drive. Im the one paying...right? Thanks for your answer Savypat.

• Canada
13 Feb 10
Sounds like you have it down to a science. I also have a screen that keeps my dog safe in the back.


• Mexico
10 Feb 10
well you are right it happens some times and some times too no body cares,thank Goodness you use a kia SUV which you enjoy driving i guess. but also your old care gave you alot of admires actually you dont know what the admires might be thinking but i sure do know that they would really love you then using that old car, but that does not mean you should continue with it. growing is one thing and now this means you have gone above your cadillac level you are elevating thats the meanings so i think the care you drive dont acually matters but some times humans due to the way we think can access or clasify you that way. so please enjoy the new ride and with time these admires are still going to see you and say "wow dam shir.....thats a lovely chick there i would love to know her" and start trying to get your number and have a lovley date with you.Thank God the valentine is here go on babe you got it .cheers and thanks

• Canada
11 Feb 10
Ha ha, You seem to have done this before Etioewe!! Well I dont think I would pay any attention to the admirers. Id rather come home to my husband and keep on driving my KIA SUV. Thanks for sharing and *wink* thanks for the compliment!!

• Canada
11 Feb 10
Oh its ok Etioewe, dont worry about it. I wasnt offended at all. I thought it was cute. You made my day !!! Thanks.

• Philippines
11 Feb 10
This is the kind of world that we are living in. People can judge anyone easily without even knowing the person in person. Well,i don't judge people from car that they're driving. Esp here in my country...it is easy to get car loans. So,how can anyone sure that,someone driving a BMW is as rich as we thought they are. To add some more...who knows if the one driving a Mercedez is the driver and not the owner. My philosophy is...all cars had circular wheels that can spin and could reach every destination(as long you had petrol,and it's working well...hehehe) What does a luxury car can reach that an old beaten up car can't do? Maybe the speed and comfort differs...but still the sum up total is...both cars can reach each destination. have a good day always


• Canada
11 Feb 10
You hit it right on the head Jaiho. You're right, cars basically are all the same, they have wheels, motors, doors and windows and they all get us from "A" to "B". As for comfort, well yes there might be a difference but if you have good music, then the driving is great. Thanks for your reply !!

• Philippines
11 Feb 10
hello magical, Thanks for the br mark

I can say i am what i am driving. I drive Suzuki alto...small but incredible

I raced once with Mazda in an uphill road...(not a race,just having some fun) thanks again and have a good day always.

• United States
11 Feb 10
I don't usually judge people based on what they drive. I drive a 1998 4-door Chevy Blazer. No one notices me either LOL

• Canada
11 Feb 10
Hey Goldeneagle, My ex used to have a Chevy Blazer and I liked driving it. I dont remember what year it was but it was bigger and higher than my Kia. I too like to go unnoticed.....Now if only the cops wouldnt see me when Im speeding HAHA!! Enjoy your Blazer, they dont make it the way they used to!! Thanks.

• United States
11 Feb 10
They surely do not make them like they used to. There isn't a vehicle being sold today that is worth the price they are selling them for...

• United States
11 Feb 10
I guess I do to a point, lol. I would think how did they get as I am sure that some said about me at times. I used to work for a investment company and the luxury of driving clients around in different exotic cars that they owned. Yeah those were the days. So you should not a judge a person by the car they drive. You do not know the history or the person. For all you know they may have stolen too and trying to pick someone up for a date. But realistically i think we all do at some point. Certain cards get pulled over more than others. Its wrong.

• Canada
11 Feb 10
Hello Newtalent, I agree its wrong to pull someone over because of the car they drive. I know because Ive been stopped SO many times before but now its like the cops dont even see me. YAY!! As for stolen cars, Ive had that happen also. They stole my last Cadillacs, apparently they needed a lot of space to carry some copper tubing to sell it on the black market. Thats when I got rid of it. I couldnt stand driving in that car after.....like it wasnt mine anymore. Have a nice day and thanks for replying.

• United States
11 Feb 10
Hey you know what? I'm 50 and have had the privledge to purchase 3 new cars in the last 10 years, but for all the provious years before I turned 40, I had to drive old rust buckets! I don't judge people by what they drive, I'm the same person I was way back then as I am now, no better because I have a newer car!! beesugarpie

• Canada
11 Feb 10
Hello Beesugarpie. I feel the same, we dont change personality because of the car we drive........but......Im thinking if I were driving a Lamborghini, I might be driving faster than I do with my SUV haha. But Ive always enjoyed driving fast to begin with!!! Thanks, have a nice day!

•
11 Feb 10
It's hard not to make the connection of somebody being very wealthy if they drive a really expensive car, but then again, people who drive old, beat-up bangers, you cannot make the assumption that they are poor or anything because you just don't know their situation and why they are driving around in such a car.

• Canada
11 Feb 10
Hello Mr. Kennedy. Well yes it might be easy to assume that someone driving a very expensive car IS into money but I assure you its not always the truth. One of my brother is driving a BMW and his partner is driving a Porsch and they are deep in debt I assure you. So Im thinking that we can get so much on credit nowadays that it doesnt mean we "own" what we drive haha. Thanks for participating!!

• Canada
11 Feb 10
I drive a Honda Civic, and unfortunately (or fortunately), I think I am what I drive. Just a small, unassuming car with great mileage. Not really new, but not that old either. Have a little bump and scratch here and there, but could really clean up good if I wanted to. Nobody notices me too, but it's all fine by me.

• Canada
11 Feb 10
Happy to find someone who think differently. So do you think that other people are what they drive then? I guess if Im a SUV, which is good in the snow, means that Im also good in the snow. Makes sense, I can manage pretty well in walking in snow. Im sturdy and I carry baggage......my dog!! Great way to see it, thanks.

• United States
10 Feb 10
I drive an old car that is kind of beat up but not really. I don't judge people based upon what they drive and I sure hope that people don't judge me. I just cannot afford to buy something pretty right now. I don't plan on buying anything yet but I think I need to start saving up some money so I can have a new car by sometime next year or so.

• Canada
11 Feb 10
Im the same Angel, I dont judge people by the car they drive. I was really surprised to find out I was being judged because of the car I was driving then. I think a car is to take us from "A" to "B". If your "old sort of beat up" car can take you from "A" to "B", well I guess you're allright. Cars are SO expensive now and they dont last. Enjoy what you drive now and eventually you'll be able to buy a new one. Thanks for your answer.