Blonde hair on darker complexions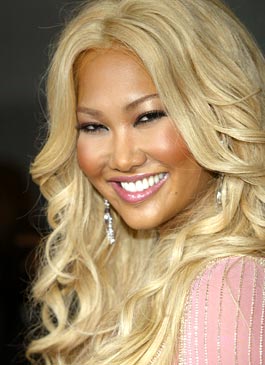 United States
8 responses


• Philippines
21 Feb 10
hi there! I think some can carry it really well. I've seen Kim Kardashian dyed her hair blonde she looked great on it although she looks stunning with black hair. But as you have said which I also agree, blonde hair is more for fair-skinned/white people.

It looks more natural and appealing for them.


• United States
21 Feb 10
Hi, olisaur. It all depends on the persons complexion. This makes a huge difference. I think that if a person has a light brown complexion that is non white then it will look nice on them. Blonde hair looks good when a person has the right complexion that blends in with their hair/weave.

• United States
21 Feb 10
I feel like the natural color is the best. Some people like to change their color, which is o.k. if that is what they want. I do not think blonde, goes well with a dark color skin, but that is only my opinion. I do not judge some one for their hair color, or the color of their skin. I think it is their own opinion that counts, if they like it.

• Philippines
19 Feb 10
I think blond is more for Caucasian race.fair skin and blue eyes suit blond hair well.as for me,blond is not really my hair color.I have dark,black hair.if I decide to have my hair colored,I want it to be chocolate brown, same shade as the hair of Coco Rocha in my display picture.


• Philippines
17 Feb 10
Asian hair is naturally black. There was a time when people only dye their hair so it look even more black. Slowly hair coloring was introduced but during the early days people would often look at those with hair color as weird considering that their faces reveal that they're asian. having a blond hair on an asian face doesn't fit. But nowadays a lot of women dye their hair from blond to brunette and it looks good (on some). Now a days people color their hair more as a fashion statement and sometimes it's one way of telling other people that you can afford to go to the saloon. But personally, blonde does not go well with tan skin, dark brown fits more.

• United States
16 Feb 10
Being of Asian descent as well, I agree that it often does look...strange...lol. Personally, I prefer the natural hair color. I don't judge people because they dye their hair or pretend to be someone they're not...I prefer the person the way they are. Also it's probably because that's what I grew up around and what I'm used to. Also, I think a lot of it has to do with how the media portrays blonde people in general...since 99% of the time (for actresses, singers, sports stars, etc.), they seem to have fairly white skin as well.