Indoor gardening

United States
February 21, 2010 10:30pm CST
Hi. I love to garden and I love flowering plants. I would soo love my flowering plants that are indoors to live, but I lack the knack. Sometimes they are very thirsty to the point the leaves are drooping, other times I give them a little too much water. Either way, they do not last long in my care. How can I keep my flowering plants alive in my house? I have looked at those watering globes, but they do not have a good track record for letting the water out of the things. I saw the plant nanny and the water bottle sticking out of the plant looks so ugly. There is some water system that requires a separate reservoir for water and the plants have to be near it in order to benefit, otherwise I need to purchase one for each of my plants, and what about my hanging ones? That simply would not do. Please tell me how to give my plants the right amount of water when they need it, because I am at a loss. I have been trying to keep flowering plants for years, but I end up committing accidental planticide. My plain old green ones do just fine, but they are boring. shhhh...don't tell them I said that ok?
3 responses

• Mangalore, India
26 Feb 10
Hi rosegarden, It is very difficult to keep flowering plants indoors because they need a lot of sunshine and fresh air which is difficult to provide inside the house.The best you can do is to find a spot, like next to open window, where there is a lot of sunlight and see if they do any better.Water is just not enough, what plants require is sunlight.But there are many plants which do well indoors like the Goosefoot plant and certain varieties of parlour palm..African violets do well indoors and flower continuously if care is taken...all the best


• United States
26 Feb 10
I murder the violets and I do not know how. The plants I have are suitable for indoors and are low light plants that would be in a jungle shade in their natural environment. I have 2 peace lilies or spathipiphyllum. One I got last year and it hasn't flowered since fall and looks terrible, he is getting a bit too much light. I need to put him someplace where the cats can't get him. Most of my plants are in greenhouses. I do not know what is a goosefoot plant? I have never heard of it. Thank you for your response.

• Mangalore, India
26 Feb 10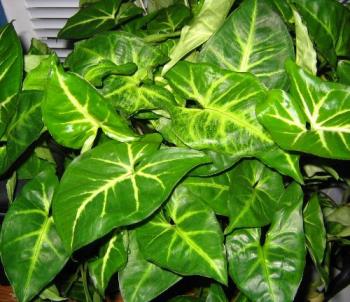 Hi peace lilies need a lot of sunlight and fresh air to flower, it is better to leave them outside for sometime where there is shade and sunlight.Goosefoot plant is also called arrowhead or Synogonium...It grows very well indoors.. You have to water African violets very carefully, only when the surface gets dry, otherwise the plant melts away...

• India
22 Feb 10
hi,i also just love gardening i have different kind of flowers at my home i really take care of them

• United States
22 Feb 10
What kind of flowers do you have inside your home and how do you care for them?

• Kenya
22 Feb 10
I do not know exactly which type of indoor flowers you plant. But what i know is when you purchase your flowers ask the vendor if they are good for indoors because you will find that some plants need a lot of light while others do not. Others need a lot of water yet others just need a little. While you are a way you can fill a 250ml bottle with water then you put it upside down in your flower pot so that the soil will be absorbing little water every day.

• United States
22 Feb 10
Thank you. I have indoor flowers, right now I have 2 peace lillies or Spath something or another. They are for low light conditions but I think one has received too much sun and the leaves burned on it. I've had that one for a year and haven't killed it yet but it has not flowered since I brought it home and looks rather pathetic. Hmmm... I never thought of putting a water bottle directly in the pot. Maybe I will try that, I can find some of those little soda bottles to use. Thank you very much for your response and happy Mylotting!