Do you have the imagenation??? Come on I know you can do it!!!!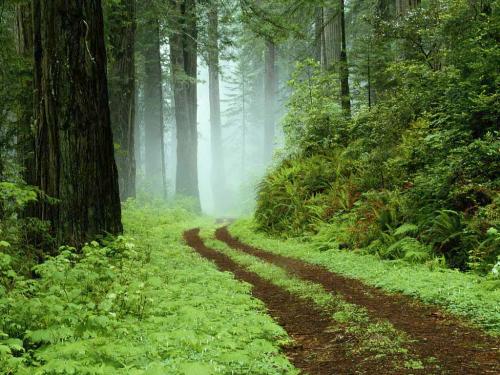 United States
February 24, 2010 7:47pm CST
Okay, here it is.... if you could put yourself anywhere for even just a moment where would it be? Here is mine! Hope you like! My log home would sit in the middle of about 10 acres with about 30 foot of yard on all sides of the cabin. With trees standing tall around the boarder of the yard as if they were guarding it. I would want a mixture of tall oaks, and birch trees. In the middle of the back yard a small brook would run through. My yard would be Blue Lyme grass it's a nice steel blue color, long and unruly. It would have a large red wood deck where I could sit and drink my coffee, from the warm orange glow of sun rise I see silhouette's of the wild deer drinking from the brook. Looking through the steam rising from the coffee cup, I can see the mountain tops in the distance their reflection dancing off the lake below as if celebrating sun rise. In the distant the song of the American eagle echo's off the mountain sides. For just a moment I would forget about how harsh the world is and remember the beauty that it still possesses. A sound startles the deer and the scatter like marbles on glass. Out of the right side of the woods a red fox tippy toes as if floating from the wood line. He makes his way to the brook, right as the sun peaks out from its blanket of mountains the fox looks up and the beam of the golden rays shine just on him, making him as though his fur was flames of brilliant orange. Closing my eyes and realizing that there is no other place I would want to be but right here in this moment forever. Then out of no where I wake up.
2 responses

• Philippines
25 Feb 10
I like that scene in twilight when Bella and Edward were on the top of the tree. Its not original but I want my imagination to take me there. I just think that the scenery is so nice that I dont have to worry myself about anything tin my life. Maybe I have to worry about how to get down when I am on the top on the tree already but I like the idea of staying there. Its a good way to relax.


• United States
25 Feb 10
I personaly have never seen the movie so.... I not sure how it is. Maybe you should describe it to me.

• United States
25 Feb 10
What was they looking down on? A city or something if so what city was it? where were they located. I mean I know they were on top of the tree but, where.


• United States
26 Feb 10
Oh that is beautiful. Very similar to what I would like, Except I would have about 30 acres with some horses because I love to watch the horses when they all get riled up and start running around playing. I would also have Bird feeders hanging from a few trees planted closer to the house because I love to sit on the porch in the morning with my coffee and listen to the birds sing. Not only do you have a great imagination, but you've got a talent for descriptive writing.


• United States
26 Feb 10
Thats what I keep being told! But, I cant tell. I thought for sure it would grab more attention then it did. I just really wanted to here about everyones place. Its called cheap travel lol lol! I like horses as well.