do you like to wear flipflops?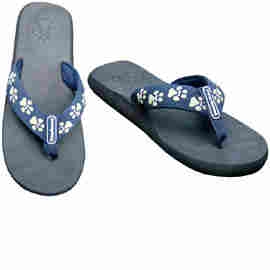 Philippines
February 25, 2010 8:08am CST
i always wear flipflops at home... when i'm at the beach and when i go to the park. you? do you wear flipflops and where do you usually wear it?
6 responses

•
25 Feb 10
hi! no, I don't like wearing flip-flops, because I don't feel comfortable with them. I like to wear sport shoes, because I am a person who likes activities and flip-flops are not the best shoes for that

i wear them only in the hottest summer days, so that my feet don't sweat :)

•
25 Feb 10
yeah, i have no choice when out is 40 degrees + because I won't my feet melt down :)

• Malaysia
25 Feb 10
i have a pair of flipflops for my washroom. i wear flipflops to wet markets and whenever i go to the beach. i find flipflops comfortable and the price is reasonable. flipflops are lasting too.

• Beaconsfield, Quebec
25 Feb 10
I really do enjoy wearing flip flops. However, I can only really wear them during the summer, as in Canada, it gets cold in the winter and fall, and we get snow during the winter. So, that's why I only really wear them in the summer. However, I really like wearing them, which is why I wear all the time to go in the summer. Or at least for the most part.

•
25 Feb 10
I generally wear flip flops all summer long. I have them on in the house, out in the garden but I have a pair of really fancy flip flops that I wear for going out. For someone like me who has terrible foot problems, flip flops are great, no heels, comfortable and fairly cheap.

• India
25 Feb 10
I hate wearing flipflops. I never used to like it. I usually carry a pair of them, when I go for a tour, so that I can use it as a bathroom foot wear.