I hate this (email) game…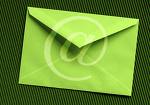 Canada
March 1, 2010 4:01pm CST
This morning I got this nasty email from a co-worker of mine complaining about not letting her know of a move I did a few weeks ago. Normally I don't mind receiving this kind of emails. I would readily apologize for my omission, and make a mental note not to do it again next time. What I hate is when she
cc
's all the gods! She copied her boss, the boss of her boss, my boss, the boss of my boss! And all other managers remotely connected to subject she was ranting about. It's like a kid telling her mom and dad, and my mom and dad, etc. I had no choice, but to click '
reply to all
' –sender and recipients. I had to defend myself! I've had to explain myself. What would you have done? Do you have people like this where you work at? Grrr….

6 responses

• United States
2 Mar 10
I would most likely emailed her separately as well and ask her to take it up with you privately first instead of CC's everyone. atleast she didn't BCC!

• United States
2 Mar 10
Well face to face may have been better anyway... You can see her reaction and judge whether you think she'll actually tell you privately next time. Besides, it also says that your not going to hide behind an email either! You actually reminded me of a youtube show I used to watch.. it was skits of office stuff, kind of funny things really!

• United States
3 Mar 10
Wow!! Personally if something like this was to ever happen to me, I would definately consider the person doing so a little immature, and playing a childish game. Maybe they are just having a Bad day, but to send an Email like this, and then cc it to everyone else above you and her, that is unreal. I know if it was me, I would definately find it hard to work there, and ever Trust this person again. Hopefully the True colors will be found out without much damage being done as well.

• Canada
3 Mar 10
Thanks KrauseHome. Unfortunately, this is the kind of office politics that exists here where I work. Obviously I have to play by these rules if I want to keep my job. I know for a fact that a few of the managers here do the same. I don't necessarily like it, but you gotta do, what you gotta do, right?

• Philippines
2 Mar 10
Whoah you're in a tough decision there. That's too unprofessional of her to be doing that. I'd probably email her first asking her to raise her qualms with me first before doing something like that. Similarly, I would cc: all the bosses explaining myself as well since they have only heard her side. But I would not elaborate but simply just tell them my side or point. Plus stating that I'd talk to her on the matter showing them that I am willing to do my part in communicating better with her.

• Canada
2 Mar 10
I did that exactly! I replied to he email, copying everybody of course, explaining why she was omitted from what I did. I tried to keep my response as professional as possible. It's just office politics! Sometimes I just don't have the feel for it. But, I play it anyway. Things like these tend to stick out specially during employee performance appraisals.

• Garden Grove, California
17 Mar 10
I am retired but I sure would not have liked having that done to me either, she should have kept that between the two of you, that sounds'rather spiteful to me. I think I would have done just like you and defended myself and explain myself. I would also have asked to see her just one on one, and explain you did not like being treated that way at all. I bet she knew you would have apologized readily but had some sort of bone to pick, she surely did not play fair with you at all.




• Canada
17 Mar 10
Hello Hatley! I guess it's all part of office politics, and the games we play within our job. Sometimes you get sucked into playing it. Sometimes you just have no choice. Had to defend myself or else, that sort of feedback gets remembered during personal appraisals. Thanks for responding.

• India
23 Jun 10
Hello i too receive many such, i just delete and forget, these people have no work it seems.. Thanks for sharing. Welcome always.

Cheers.

Professor