Are you very perceptive ?get different feelings when you visit different sites?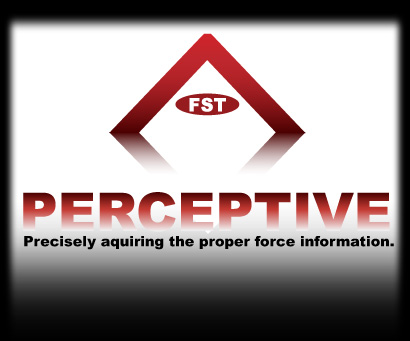 Mangalore, India
March 3, 2010 10:11am CST
Friends , I always get different kinds of feelings when I am visiting different web sites where I am a member.I feel claustrophobic in some sites ,when there are too many listed activities on the home page and you have to find your way with difficlulty

...there are some sites which make you feel at home and very comfortable because of the layout and design, the interaction with the members too has a large part to play in inducing these feelings I guess

...there is one particular site where I feel very prim and proper, where one has to maintain silence, because of the general atmosphere and the lay out lol...Am I the only one who feels so? or do you all get these feelings at sometime or the other?...Are you very perceptive?
6 responses

• Delhi, India
4 Mar 10
Hello

Kiran!

I do not visit many sites, rather one or two only. I work only on mylot because I find it most user friendly and convenient. I tried some other similar looking sites, but I did not like any of them. I just do not feel like visiting those sites, where I find myself in quandary. Mylot is the best and I would always stick to it.


• Mangalore, India
4 Mar 10
Hi deepak, yes agree with you. I have liked mylot from day one unlike many other sites. But the one that I have always loved to be on is a music sharing site which was one of the first sites I ever became a member of called hamaraforums, and even today , though I am not active there like before, my day is not complete without visiting it at least once ...I like the layout and everything about it...


• Shingle Springs, California
3 Mar 10
Some sites put me off right away. Platinum Lounge is an example of that...

• Mangalore, India
4 Mar 10
Yes I am glad yu got my point, I too have had this experience where I have felt uncomfortable being on some sites...But at the same time there are some that make you feel at ease and comfortable, and being on such sites is a pleasure and mylot is one such site for me...


• Anantapur, India
3 Mar 10
hi kiran, i have not understand the meaning of the above discussion

,have a nice day


• Anantapur, India
4 Mar 10
hi kiran, thanks for the response

,there is no comparison with mylot to kalutasan,in mylot we can discuss,respond,add photos,view profiles,blogs,unresolved discussions,zero response discussions,messages and friends also,but where you find all these in kalutasan,mylot is a family and kalutasan is a hotel sit eat and go,have a nice day



• United States
6 Mar 10
Oh, most definitely. This is why web design is so important. A good designer knows how to make you feel comfortable at a site. A bad one...well, you get the picture. Since pretty well anyone can put up a website, it is not uncommon to come to a page that makes you want to bang your head against a wall. However, there is a lot of psychology that goes into web design. Some sites are intended to make you feel uncomfortable, while others want to be inviting. Random Joe's site probably makes you feel uncomfortable by accident, while a well thought out site will make you feel the way the webmaster wants you to feel.

• Mangalore, India
8 Mar 10
Exactly ! I have always liked a white and blue based designed which somehow is very soothing and makes me at home..I too have felt like banging my head when I see some loud design and too many things popping up when you open a website...thanks a lot for your response , all the best


• United States
8 Mar 10
Blue is called a receding color and so it is calming. It kind of draws you in. I am color blind and so I actually am not generally a fan of blue on web sites. Blue pops out at me, rather than receding. It can hurt my eyes. Depends on the saturation, though. Being color blind can make being on the web a bummer at times. Designers choose colors the average color viewer can see; not for us poor color blind people. Such is life. Shalom [+]

• Mangalore, India
13 Mar 10
I am so sorry to hear that....Can you explain about it? When you are colour blind, is it for certain colours only or for all the colors? i have never come across anyone who has been colour blind....I am sure that web designers would go for a popular choice and one that is most sought after, but then they do mess up sometimes by going in for wrong combinations and layouts.I feel that all of them are equally important in creating the right effect...

• India
5 Mar 10
Yes kiran,I also get different types of feelings when I visit different sites. Mylot is my favorite site. Here we all are in disguise. But for some friends I have deep feelings. I feel them very close. But they are far far away from me. As if I feel their touch. I have deep love for them. I don't know why these happen.

• Mangalore, India
8 Mar 10
Hi bhanu, Are we in disguise here? I dont think so...we discuss issues openly and many a times members discuss personal matters just because they feel that they may get some helpful suggestions, ...I was actually referring to different web sites and their layout which has a direct influence on how e feel about the site...

• United States
3 Mar 10
I like sites with designs and animations for bars and stuff. :)