Which pet you have,dog or a cat or any other?

India
March 4, 2010 7:29pm CST
I am planning to have a new pet for me and i am not sure which pet to have.Some people also have turtles as their pets but i am not into those things. I would like to have a cute pet for me.I am confused between a dog and a cat.Do you have a pet or are you planning to have a pet?
10 responses

•
5 Mar 10
hi! right now I don't have any, because I am living by my cousin and he doesn't have any too, and I don't have money enough to take one, but at home by my parents I have a cat, which actually belongs o my sister, but I can say it is also mine. My cat I actually have given to my grandmother, because she wanted one, and I couldn't take it with me to the new place. But soon I hope to take a Husky- my favorite breed dog



• India
5 Mar 10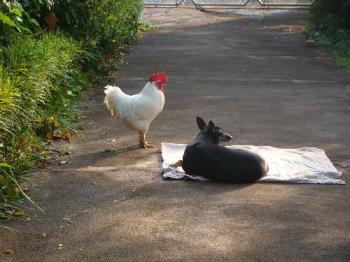 We always had dogs and cats and now we have settled down to just one dog and one rooster. They both are good friends and source of great joy to us. The dog - she is a female just walked into our compound when she was a puppy and since I had planned to keep strays I retained her and now she has grown into a lovely pet. My rooster has grown too but is a bit boisterous as boys can be!

• Malaysia
5 Mar 10
i once have kittens and cat in this bachelor house. but my housemate can't stand it anymore because of the smell. that's mean i only have cat at my home village. after i marry, i'll make sure to have a cat.

• Philippines
5 Mar 10
I currently have a 3 dogs and 2 cats. I'd prefer the dogs because they are more energetic than the cats and you can enjoy the dogs more than the cats. The dogs are loyal to you as well and you can train them easily. So if I were you, I would get a dog, you can have guard as well because they are protective and you can have a lot of fun being with them.


• Puerto Rico
5 Mar 10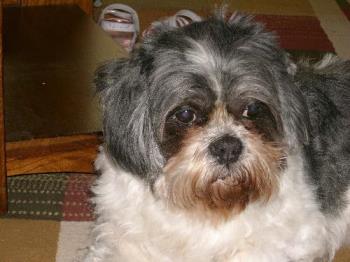 I have a dog that is a shih Tzu. They are adorable dogs with great personalities, will protect you, learns really quick are so smart. My Cody is now almost 12 years old. (almost 84 in dog years) I have had him since he was one years old. He does have a habit of following me every where I go. I guess that is his way of protecting me.



• United States
5 Mar 10
I have four dogs and would swear by them. They are great for companionship, protection and fun. Depends on the size, they can get labor intensive and expensive. Cats are nice because they are a lot more self sufficient. If you choose to get a dog, make sure that you have the time and resources.

• United States
5 Mar 10
I had hermit crabs. They are quite, fun and small. I can leave them alone for weeks at a time and not worry about them starving. They are very low maintenance creatures which is why I love them. It doesn't take a whole lot to care for them, and they are tiny and it is fun to watch them crawl on your hands or across the floor.