Do You Grow Veggies, Flowers Or Both?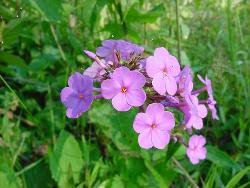 United States
7 responses

• United States
22 Nov 06
We grow a few vegetables and we also have a few flowers. Our yard isn't very big so they are in two separate areas.

• Canada
21 Nov 06
I grown, fruit, vegetables and flowers, I usually start them by seed in the early spring, in a miniture green house that I bought.


• United States
11 May 08
I try to grow as much food as possible. Things like tomatoes are not even worth buying in the store. I grow lettuce, tomatoes and peppers as well as an assortment of herbs and medicinal plants. I would much rather make my own medicine than fool with the synthetic stuff they try to sell you in America.

• United States
1 Dec 06
I grow vegetables, herbs, and flowers in my gardens. I'm lucky to live in the countryside and have a large back yard for gardening. For veggies, I mostly focus on beans, tomatoes, peppers and such. There's an area where I plant pumpkins, and one where I plant birdhouse gourds. I plant all kinds of flowers, mostly perennials, and then I mix a few annuals in with them to fill it out for the summer. My pride and joy is my peonies...they were my great, great, great grandmothers, and I transplanted them from the farm my family used to have since the 1830's. Every year I multiply them and give some to other relatives so they can have a piece of 'where we came from.' I love when spring finally comes every year so I can get out there and start working on my gardens, it's my favorite thing to do in the summer.


• Canada
14 May 08
My husband and I hae a little gro light under which we grow various herbs and spices. We live in a condo, so it's hard o have an outdoor garden. We've been able to make a lot o grea stuff out of the hings that we've grown in our little indoor garden.