Clixsense sent me the cheque without any request....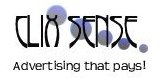 India
March 14, 2010 11:38am CST
I had $10.37 in my clixsense account last month..As I was in the idea of upgrading my account in that site with my account balance, I did not request any payment from them. But now they have sent me the cheque for $7.37 to my residential address. That too this cheque is valid only after 60 days...I don't know that how much will my bank account will be credited if I deposit this cheque..May I get $3.00 - $ 4.00 ...Its a great disappointment to me..I sent a support ticket to them regarding this and asked then if will they accept if I return the cheque..Then replied me to send the cheque. But they refused to add cheque conversion charge of $3.00...What to do with this cheque? I have lot of hesitation to deposit this cheque into my bank account as the bank officials may feel something because of this low amount..I need your suggestions in this, please.
8 responses

• United States
14 Mar 10
I am not familiar with this. I have a question though, Why would your bank question any amount of money that you deposit in your bank account? First I would check to see if the money is owed to me from any transaction. Then I would check to see if eh money is deducted from what ever earning I may have. If it adds up then I would deposit it and not worry about it. IF you are still leery I would have your bank call and verify the funds (a paper trail that shows you inquired about it. They usually have a way of doing this. Do you have an auto mail out option for this site? If your still suspicious then I would go to the bureaus that investigate these matters. In any case if there is something wrong they will contact you immediately to rectify the situation. You may have set up an automatic payout and not realized it and that is why they sent it to. They charge you to talk to them? Am I understanding this right? Anyway good luck.


• India
14 Mar 10
There is no any problem with the site as they have followed their own process of sending the payment once our account reached the minimum payout level..If we go to the bank, they are not at all caring such small amounts..I deposited a cheque for $25.00 nearly two months back and that amount has not been credited into my account till date..If I ask the bank officials, they used to reply as like 'the Reserve Bank of India is regularizing the foreign transactions and till the process is completed, the amount may not get credited ..." I made a mistake with the site..I must have upgraded the account once it reached the amount of $10.00...But I waited to accumulate at least $12.00 in my account...But after the month end, they sent me without any request...I don't know the transactional charges for the cheque in the bank..It may come around $4.00 or even more..Finally I may get only $3.00- $4.00 into my account.. I don't find anything useful in that..Because it took more than 14 months to reach this amount in this site for me..Thanks for your response to this discussion.

• United States
14 Mar 10
That is absurd to wait that long to accumulate enough to cash and only get that much. Time to find a new money maker.

• Philippines
14 Mar 10
It's okay to deposit that small amount cheque to your bank. Don't be shy. Don't worry about how the bank officials may feel because it's none of their business. Their work is to serve you.

• Philippines
21 Mar 10
@magtibaygom
: What you said is true but it can't be helped for people to feel embarassed or shy about it.

• Philippines
22 Mar 10
You may inquire if your bank allows depositing checks on your account name/number through a different branch office, not with the office where your friend staffs are working, so they wont know about it. Here in our place, Philippines, I have bank account opened in the provincial city of Naga, but the bank allows me to transact (deposit or withdraw) in their branch offices in Manila (several hundred miles away from Naga). Just ask your bank if they allow the same. :)

• United States
14 Mar 10
I'm pretty sure that Clixsense will automatically pay out at the end of the month if you reach the amount. You can always change your setting to have a higher set amount. I don't think you will have a problem depositing it in your account, but that is unfortunate that you have to pay fees to put it in your own bank. Raise the amount so that next time it doesn't cost such a large percentage of your earnings.

• India
14 Mar 10
Yes..AFter seeing the responses, I visited the account page and came to know their payment system and the fault is with me only..I have failed to set the minimum payout level and hence they have taken the default minimum value for the payment...Though I lost the $3.00, I feel it will be better if I send the check to them again and ask them to credit into my account..As now I have more than $4.00 in my account, I can make use of these amount to upgrade my account with the site..I have now set the minimum payout level into $50,00...It will be better If I am to spend around $7.00 for this much of amount..It is very pity that I have to spend around $7.00 to get the amount of $3.00 into my bank account..Really I feel of shy to deposit the foreign cheque for this low amount , though we have rights to deposit for any least value...Even if I deposit there, It will take much time to get into my bank account..I have a pending cheque for $25.00 for more than 2 months, which was sent by some other site..I have tired of asking the bank officials about this...Thanks for your response to this discussion.

• Canada
15 Mar 10
Congratulations! you are lucky as you are getting money without asking, i know lot of website where i have requested minimum but did not get till now as they ask for auditing and other stuff. Don't shy it is your money. I remember i once got a cheque for $ 1.33 i am was in same situation as you are and i went to deposit it and cashier was happy though i was shy ... she told me money is money and it is your hard earn money. I have not reached minimum limit now ... so i am not lucky to get cheque as you have got. All the best.

• United States
14 Mar 10
You can go to your account page and raise the amount you wish them to send you. I always set my higher so I don't lose so much in check fees. As far as your current check...keep it...put it in your bank. The worst thing that could happen is that they may put a "hold" on it until it clears.

• India
14 Mar 10
As I failed to set the higher minimum amount, they have sent the cheque once my account reached the minimum amount..Till I read your responses, I was unaware of this fact..Now only I happened to see that option.Though I myself has filled all the account related details, I forgot it as it was very long back that I completed the account details..If I know their process of dispatching the cheque at first week of every month, I could have changed it to the higher minimum amount..now I have to spend for the cheque transactional charges also..it may take around $4.00....To receive the amount of $10.00, I need to spend nearly $7.00 in total..This is highly irritating me..I have to ask my bank officials about the transactional charges. If it is more, I will resend the cheque to the site and I will make use of this amount for upgrading my account..Else there is no use in working with the site I think.Thanks a lot for your response to this discussion.

• Eugene, Oregon
14 Mar 10
I have been paid once by clixsense, and have reached payout again, and will be getting another check from them soon. My back accepted the first check I received from them, and I know they will this time as well. I really don't understand why your bank wouldn't accept it, as a bank will accept any amount. It really doesn't make sense, and like the one user said, the bank really won't question it, as it is none of their business, hwere you got the money from. I would keep the check and put it in the bank as you worked for it, so why not keep it? It really makes no sense why you would want to return a check that you received from a legitimate company. I definitely will keep mine and will cash it, as every little bit helps. Good luck to you and happy mylotting.


• India
14 Mar 10
The bank is accepting the cheque.But they used to forget such cheques for small amounts for which they have to transact with the foreign banks..May they don't like to work much for small amounts..The cheque which I deposited few months back is not yet credited.As the amount is little low, I myself don't like to ask them again and again with the bank officials..As I wanted to upgrade my account in clixsense.com, I sent a support ticket and asked them if I send the cheque back to them to credit into my clixsense account..They agreed to accept, but they are not accepting the conversion charge of $3.00..Also there is nothing wrong with them in this issue..But the conversion charge that I have to pay for this will be more...I will get only around $4.00 or even less for the amount of $10.00..As it took more than 14 months to earn this amount, I wished to upgrade my account.But now it may take another few more months to earn this amount in my account..I will ask the bank officials about the transactional charges..if it is more, then I will send it to clixsense and I will upgrade..Then I can get the cheque for higher amount even if it take more time to reach..Thanks for your response to this discussion.

• India
15 Mar 10
Please go and deposit the cheque without any hesitation. The bank is supposed to treat all cheques in the similar manner irrespective of the amount of the cheque. And try to remember this situation in future to get much more motivated. Work hard to reach $10 at the earliest and upgrade your account immediately. Then work even harder to earn more and more not to face such hesitating situation in future. Be positive. All the very best to you.

• Japan
30 Mar 10
can you upgrade your account with your account balance? Im planning to upgrade too but if I can use my balance,it would be much better. Regarding to your concern in depositing this amount to the bank, well its not the business of bank officials to intervene how much amount you want to deposit.