Finally....its me on stage....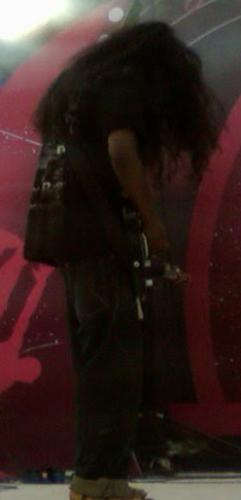 India
March 16, 2010 1:50pm CST
Finally..I got into stage...finally I fulfilled my dream of being in a band and performing some songs from my favorite bands..Last saturday it happened..We played paranoid,For whom the bell tolls and Breaking the law....on the next day we had another gig...that makes me the happiest guy over here....
8 responses

• Philippines
17 Mar 10
wow! you really play hard huh? I've had times in performing onstage too but with little audience. I wish i could play the guitar harder so i could have show with my band with more audience.

• Philippines
19 Mar 10
woww!! congratulations!! you sure are the happiest guy there... it really means so much to reach your dream stage doesn't it...

• Brazil
19 Mar 10
My band plays Paranoid and Breaking the Law. The second is my favorite of our setlist. Together with A Tout le Monde and Holy Diver. Great classics! It's ever good to play. Keep on rockin' man!

• Philippines
19 Mar 10
WOW!

Nice! That's amazing. I'm happy for you.

I like your photo too!

Rock on!

• United States
18 Mar 10
COnGraTs on your Dream! ROck On!

• South Africa
17 Mar 10
I'm so glad for you. what a great thing it is to fulfill a dream. I have been an international lounge singer with a jazz band for 4 years now and have never looked back. Sometimes a sing with nother group that does some more rock type stuff. And it's always awesome! Is this just a part time thing for you at the moment?

• Philippines
17 Mar 10
Congratulations to you! i am happy that you already make your dreams come true. i want to also sing in a band but i never tried since i have no friends who plays in the band. hopefully someday i can be able to do so. Congratulations again.