Destination: Hongkong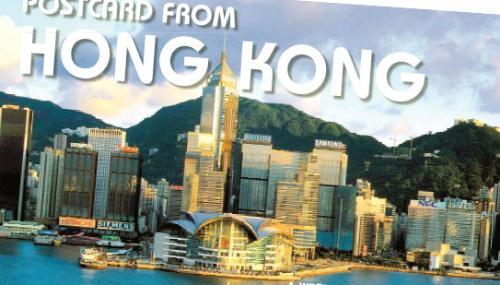 United States
March 16, 2010 8:12pm CST
School is over and it's summer vacation in my country. My family is planning a vacation in Hongkong. I've never been to this place and I'm so excited, and the kids are already preparing for this trip - there will be 4 of us, me, my husband and my 2 kids. I've tried searching for a good place to stay - a hotel, hostel or a guest room, and I'm really torn coz there a too many options. My considerations are the location (I want to stay where it's close to shopping centers and restaurants), rate (I am on a tight budget) and the accessibility of transportation. We're going there in the middle of May this year. Can anybody suggest? Also, what are the places to visit there? Which is better, to go with a group tour or just travel without a tour guide? Your inputs are highly appreciated. Thanks in advance.
5 responses


• Singapore
17 Mar 10
I think traveling in a tour guide might be a very good idea.. especially since you are not so familiar with Hongkong. I'm sure you will enjoy yourself, since you said there will be 4 of you.. so a tour group would be nice. Perhaps if you have the chance to go again next time, then you can stick within a group and am more confident to travel hence.

• United States
18 Mar 10
Hi Zed, It's my first time in Hong Kong and I think having a tour guide is a good idea so that I don't miss out on the great places to visit there, plus I know tour guides also try to educate the travelers by telling something about the history of the place. Yes, I guess a tour guide will be a great help. Thanks for you inputs.


• Boston, Massachusetts
18 Mar 10
Hi Doryvien, When are you planning to have this family vacation of yours? please advise so i can work on my schedule. if you need someone to give you a massage and to beyour assistance and a caregiver for the entire trip i am the best person to tap. you can focus your attention to your hubby and have your second honeymoon and i will take care of the kds. what do you think? we can discuss about the fee later. on a serious note...i am so happy that finally the moment you are waiting for is about to happen. i hope you will have a great and fun moments together.

• United States
19 Mar 10
All services offered for a fee? And I thought we're friends

. Yeah, I've been waiting for this and so are the kids. It's tough planning for our company event, I didn't realize planning a family trip is even tougher. Thanks a lot for dropping by.

• Boston, Massachusetts
11 Apr 10
you are right daveng. anyways, doryvien enjoy the trip. just don't forget to being something for me okay. anything will be highly appreciated.

• United Kingdom
17 Mar 10
I went to Hong Kong when I was twenty eight years old and I had a fantastic time. I stayed at the youth hostel on the top of Mount Davis. It was a lovely and quiet location to stay with stunning views over beautiful Hong Kong. It is easy to explore the city on your own without a tour guide if you take a travel guide book with you. I suggest you have a ride on one of the old trams. It might be enjoyable for you to ride in a boat in the harbor. The shopping can be a wonderful experience. You could visit one of the outer laying beaches. There are some backpacker hostels that would suit your budget. I hope that you will have an excellent time in lovely Hong Kong.

• United States
18 Mar 10
Hi Max, I've checked the internet and I found some very interesting hostels and guest houses that are budget friendly, and I'll also check the hotels. I'm taking notes and I'll definitely look into those places/activities that you mentioned. I'm looking forward to a fun and memorable HK tour with my family. Thanks a lot for sharing.

• Singapore
17 Mar 10
doryvien, Hotel wise, I would recommend the Empire Hotel which is in Tsim Sha Tsui, a commercial and shopping area. The Tsim Sha Tsui MTR Station and Tsim Sha Tsui East are in walking distance giving easy access to all major parts of Hong Kong. The Kowloon Canton Railway (KCR) is also a short stroll away. Rooms are contemporary furnished with sufficient good amenities. The attractions are many starting with the Victoria Peak, Aberdeen Bay, Disneyland, Ocean Park and plenty of shopping places. Starting with all the malls and the notorious street markets namely Ladies Market, Temple Street Market and others. I feel that you should stay in the Kowloon area and if it is at all possible with time, try and make a visit to Shenzhen, China. I am sure you will not be disappointed in terms of both sightseeing and shopping. Take care and have a nice day.

• United States
18 Mar 10
Hi Sky, After reading your response I checked the net and I've found a lot of interesting things in the places you mentioned, they are now on the top list of my itinerary. Yeah, I've heard HK is a good place for shopping, and I've checked on the hotel you suggested, including the other hotels along that area. Now I just have to see which one fits my budget

. Thanks for sharing this.