Do you give a thought to what others would think about you.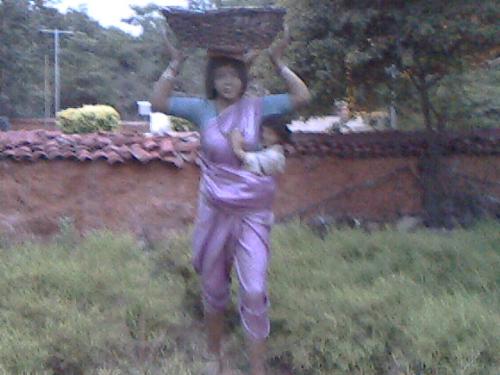 India
March 17, 2010 12:00pm CST
Just to give you a brief background on why I started this discussion. I and my neighbour have started going out for walks in the evening as we both tend to think that we are quite fat and should loosen ourselves and in the process lose some weight and get a sound sleep in the night (I fall off to sleep as soon as my head touches the pillow). There is a construction for a house going on just near our house and there are some labourers who have put temporary tents as they work there. Some days back when we were having the walk and I used to see one of the labourers wife feeding her kids on the pathway where we walk as they have no electricity so she maybe feeds her kids before the sun sets. This was a daily affair and I could see her watching us. All of a sudden a thought came to my mind as to what would that lady be thinking about us? I told my neighbour about it and also said that she must be thinking that these ladies have house helps for everything and can't move a bit the whole day and now they are going for walks to reduce their weight and I started laughing. It was funny at that time but I really would wish to know what she would have been actually thinking!!!!!!
3 responses

• Philippines
17 Mar 10
I don't care really what others think about me. That's what they thought, and I let them be. If I think what they think about me is true and it happens to be bad, I intend to change myself. But if those were all false accusations, I ignore them. I continue living the way I should be. I don't let them disrupt me from living a happy life.

• United States
17 Mar 10
Hello acani26, I do care what people think about me. Sometimes I been told I care too much and get in the way of relationship with some friends at times. I am too sentative at time what people say about or what my mind maybe thinking they are thinking even 9 times og 10 I am wrong in my thinking. I do better and letting things roll more but there are days when I feel they are looking and or thinking something about me. But my children do not care what I wear or how I look and they are good for standing up for me that way. They are trying to encourage me to get more and just be friends with people no matter what or who they are... get use to talking and being funny and silly with. Thanks and have a great day Sincelrey unique16

• United States
17 Mar 10
I think we all secretly wonder what others think about us, but to be honest, to me all that really matters is that my husband loves me the way i am. Yes there are times that I feel eyes on me and I wonder what they are thinking, then I remember that my husband and my family love me no matter how I look and then I realise that it dosnt matter what others think because no matter what I am still loved.