Does Dirt Get Old?

United States
March 19, 2010 12:01am CST
Two years ago, I bought 10 planters to grow vegetables -- tomatoes, carrots, broccoli, cauliflower, onions, etc. Amongst the wind, the 100-degree temperatures, lack of watering and the wildlife, nothing grew, but the onions. Last summer, I just planted two tomato plants in my flower bed. I had tomatoes until the winter. I'm thinking about trying the planters again to raise vegetable and herbs. My question is should I dump the old soil and start fresh or should I just mix some fresh gardening soil in with what's there. Would you add any fertilizer or other material? I've moved the planters to the east side of the house to protect them from most of the wind and to make it more difficult for the wildlife to get to them. Any other suggestions, besides water them more this time?
5 responses

• Germany
20 Mar 10
Its good that you opened this discussion, hofferp. As the weather is getting nicer, i checked the basement for the planters. My mom in law left a few, years ago and now the soil looks similar to cement powder. All so dry bec they were kept inside. Thanks for opening up this topic, now i know what to do with those old dirt!

• Germany
20 Mar 10
hehehe i hope to be industrious this year working on our garden! lol My mom in law was great in gardening. She passed away 3 years ago and who else has to maintain it? My husband don't do gardening. My bro in law said it is not his thing. My daughter just turned 6 and i dont expect her to help. We are only 4 living in this 5 door apartment-typed House. Poor me is left without a choice. But i tried to get the plants, flowers, and trees in its original shape and size every year. What i find a pain to trim is the Fence! Our fence are plants lined up in a fashion to fence the back garden in. It takes big biceps & triceps to trim it to shape! can you share how you keep those vegetables growing? My last try were all eaten by snails.

• United States
21 Mar 10
I wish I could be of help. Last year, all I planted was tomatoes, because the year before, nothing grew, and what did grow, the rabbits and the deer ate (except for the onions, they grew). I had plenty of tomatoes and I didn't do anything special this time, except chase away the rock squirrels. If I were you, in anticipation of the snails, I might treat the ground for snails before I started my garden. But I would want to make sure that the snail bait wouldn't affect my vegetables. I'd ask a sales person, but then they're not always the best source of information. You might want to ask the gardeners here on MyLot. There seems to be some pretty knowledgeable folks here. I'd recommend that too. Good luck with your garden!


• India
20 Mar 10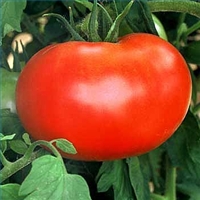 Mixing some fresh soil with the old one would do. If you did not add any fertiliser in the old mud and you got a yield of whatever I don't think you should add it now. The soil mix must have been pretty good and if the new soil is also from the same lot try it without adding any fertilizer. Good Luck

• Shingle Springs, California
19 Mar 10
Soil loses nutrients, so I'd imagine in that sense dirt gets old. Might be OK to re-use it if it's only been used once, but at some point I'd either add new soil or add plant food or something.

• United States
19 Mar 10
Soil can lose nutrients and in theory "go bad". Farmers will rotate which fields get crops planted to give the soil time to recover. Just mix in some new soil with the old and see how it goes. If your plants are still struggling, you can always fertilize later. Good luck!

• Chile
19 Mar 10
Hi, I´d mix the old soil with a new one (probably half and half). I don´t think you will need fertilizer if you are adding good soil. Try to keep the soil loose and do water it.

I lost a great part of my vegetables this year because my mom got ill in the hottest days of Summer and I did not water my plats as I should.