Which is the best bank to have an account in?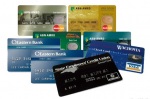 India
March 24, 2010 4:48am CST
I have a paypal account,so I want to know which banks in India accepts money transfer from paypal. ICICI looks to be good,but it charges for ATM transactions!.....right. ING VYSYA requires a quarterly minimum balance of Rs.5000/- Are there any other! I am really confused! Pls help me in deciding a good one.... also the bank should have good ATM facility.
5 responses

• India
24 Mar 10
All Nationalized banks are good. Their charges are nominal.They atend to grievances and redressed. At present credit to Indian Bank is not allowed but it is only temporary. You can refer "paypal sucks" the question raised by Alinka 3 days ago and my response including our Mylotters view. Your money is safe. I have discussed in details in my response to Alinka.

• India
24 Mar 10
It is a Personal Account Number issued by Income tax authorities in India. By having PAN it is not necessary to file Income Tax return. It is the requirement of law to ascertain legal income. If your earning exceeds the Standard limit then you may have to Pay tax and return to be filed. The PAN is compulsory even if you want to invest in Mutual funds.


• Finland
24 Mar 10
I have no faith in paypal anymore. They are just closing everyones accounts lately and im afraid when i want to move some bigger amount account will get frozen. lol my account was frozen for 3 days coz i got payment from somewere big as 5 dollars and all account amount was only 10 dollars. Bank i dont know..make some bigger research on net about different possibilyties

• India
24 Mar 10
It might be his personal problem for the frozen account with paypal.In my personal experience paypal is good and quick in resolving all our problems and is the best choice for our online money transactions.So,don't you worry about paypal.It is not going to vanish immediately.

• India
31 Mar 10
Hello i have accounts in HDFC, STATE BANK OF INDIA, AXIS BANK, ICICI BANK, i am a senior citizen, so i am allowed to enjoy many benefits, the officers of AXIS and HDFC bank come home for certain services, i like their wonderful service I enjoy zero balance in one account, that is wonderful, my HDFC account is tagged to my paypal account Happy posting, cheers Prof

•
24 Mar 10
hell0! well, i am not an Indian, but I guess that the best bank to use for a paypal account would be some international bank, which have some branches in many other countries so that you can be sure that the bank is a proper one,and there is no risk for your money!

• India
24 Mar 10
avigar!try SBI,one of the big nationalized Indian bank.It demands a minimum of rs.1000/- in your account always and nothing more.anyhow,it charges rs.50/-per year for your accounts.So,avoid private banks which have more hidden charges and give a try to State Bank of India.It is good.